Crime & Justice
Coalition MPs Claim to Err with Ballots, Opposition Suspects Politicking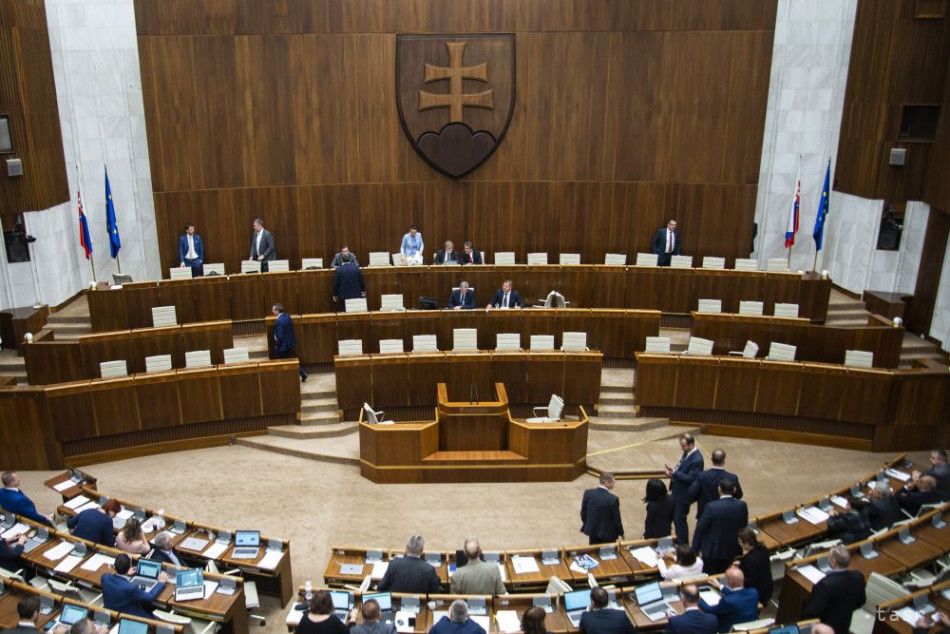 Bratislava, June 20 (TASR) – The reason why only a single Constitutional Court judge candidate was elected on Thursday could be that lawmakers made mistakes when casting their ballots, stated MP Jaroslav Paska (Slovak National Party/SNS) on Thursday.
If these mistakes hadn't been made, as many as four candidates could have already been elected, believes Paska. "There was a number of invalid ballots, with marked names that stood reasonable odds of being elected… Unfortunately, even lawmakers can err," he claimed, adding that he cast his votes for six candidates.
"Tomorrow, we'll surely move forward with this, we just need to have a sit down at our (coalition) caucuses and appeal to MPs' consciences. In case someone makes a mistake, they shouldn't submit ballots that weren't properly checked. Let them properly check first. These instances mustn't occur again," added Paska.
The Parliament elected only a single Constitutional Court judge candidate in its Thursday vote: Radoslav Prochazka, who managed to garner 74 MP votes.
"I'm sorry about this. I'll be glad to see us elect the required number of candidates, of course," said MP Iren Sarkozy (Most-Hid) after the vote. She couldn't say why the House elected only one candidate. "Quite likely, some lawmakers made a mistake," stated Sarkozy, adding that she hopes that the complete number of candidates will be elected in Tuesday's vote.
This doesn't sit well with opposition MPs Natalia Blahova (SaS) and Igor Matovic (OLaNO), who believe coalition is to blame for politicking.
Blahova believes that the coalition engages in politicking, whereas the opposition approached the selection proceeding responsibly. "We're saddened to see that only a single candidate passed through the vote and that is Mr. Prochazka, whose moral character invites doubt," she said [alluding to the fact that Prochazka's former Network party, the opposition's front-runner in 2016 general election ended up forging a coalition with its main arch-rival, Smer-SD – ed.note].
Matovic stated that people discontented with rulings of lower courts attempt to seek justice with the Constitutional Court, and making it functional is the duty of Parliament and, first and foremost, of the governing coalition. According to Matovic, Smer-SD is attempting to put its own people on the court and thus turning the vote into a farce.
Nine vacancies were formed at the Constitutional Court in February, with the House supposed to elect double the number of candidates, from which the President is expected to appoint nine judges to the bench. To date, however, Parliament elected only 13 nominees.