Domestic Policies
Committee Rejects Motion for Disciplinary Proceedings against Danko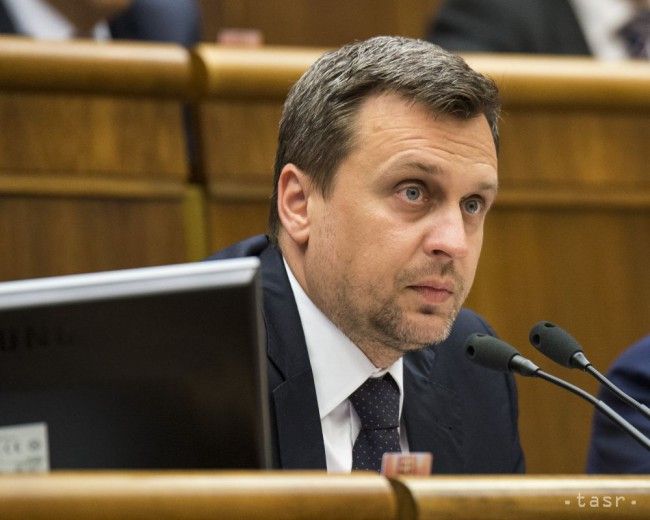 Bratislava, July 6 (TASR) – Parliament's Mandate and Immunity Committee won't take action against Parliamentary Chairman Andrej Danko (Slovak National Party/SNS) for interrupting the parliamentary session dedicated to a no-confidence motion in Interior Minister Robert Kalinak (Smer-SD), TASR learnt on Wednesday.
"The Committee adopted a resolution that the disciplinary proceedings against the Parliamentary Chairman won't take place," said the committee chief Richard Rasi (Smer-SD), adding that Danko's explanations for the interruption of the session were legitimate.
Danko said that the situation at the session – devoted entirely to the Ladislav Basternak tax fraud case and the related no-confidence motion in the interior minister – didn't follow the rules of proceedings, therefore he decided to shut it down. "I'm convinced that a new code of ethics as well as rules of proceedings in Parliament are needed," Danko said, adding that the new rules of proceedings should be identical with those used in parliaments of "mature democracies".
Opposition MP Branislav Grohling (Freedom and Solidarity/SaS) isn't satisfied with the decision. "I voted against the resolution," he said, adding that the special parliamentary session wasn't interrupted as it should have been.
A motion against Danko was submitted by Opposition MP Anna Zemanova (SaS) on Monday (July 4). She demanded the committee to ask Danko to give up his MP's mandate for wantonly interrupting the session.
The session – that began on Thursday (June 30) – was interrupted when OLaNO-NOVA leader Igor Matovic placed a controversial banner in front of the podium in the chamber. The banner displayed the faces of Kalinak and businessman Ladislav Basternak along with the slogan: 'Decent people pay taxes, thieves live off them'. Danko called on Matovic to remove the banner several times, and when he refused to do so Danko suspended the session.