Health
Communion in Hand Temporarily Allowed in Bratislava over Coronavirus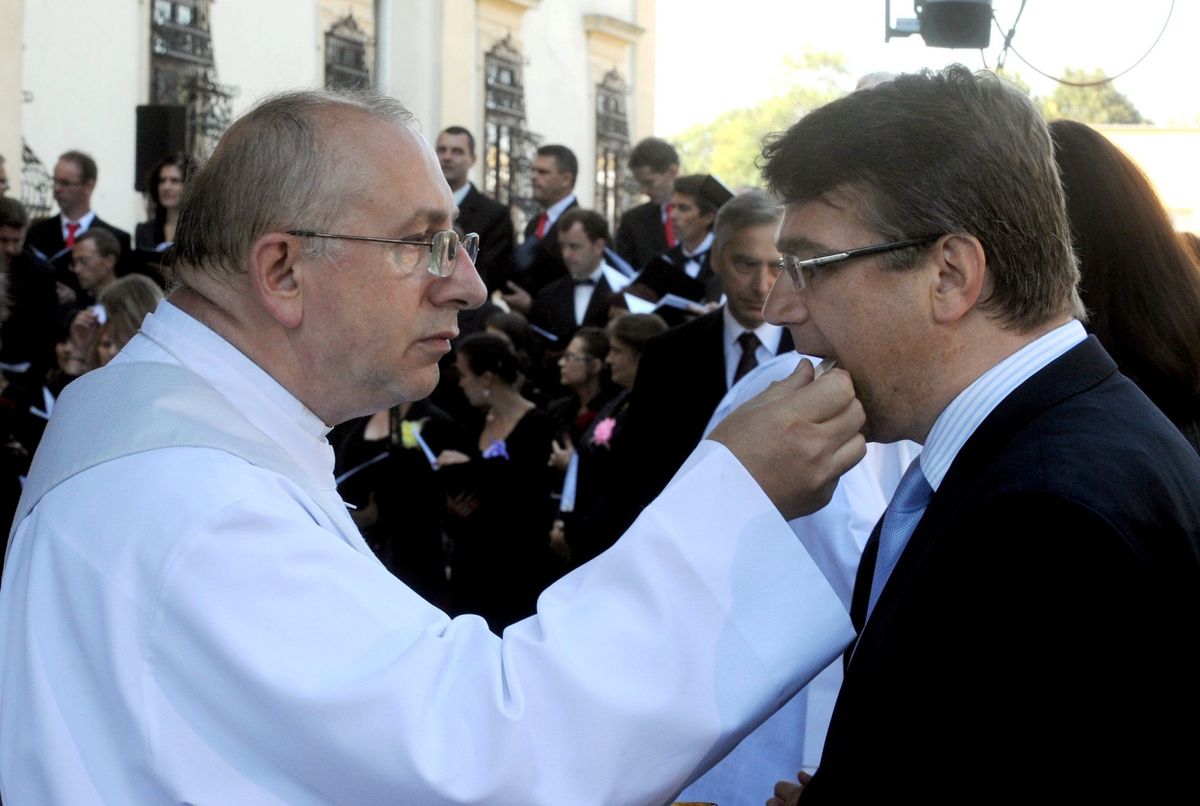 Bratislava, March 7 (TASR) – The Roman Catholic Archdiocese of Bratislava has temporarily permitted Communion in the hand as of Saturday after coronavirus was diagnosed in the village of Kostoliste (Bratislava region) for the first time in Slovakia on Friday, TASR was told by Michal Lipiak from the Slovak Bishops' Conference's press office on Saturday.
Bratislava Archbishop Stanislav Zvolensky in the decree asked priests to inform the laity that this is only a temporary measure.

"The faithful should approach the Holy Communion by presenting an open palm on the level of their chest, with the priest then placing the Eucharist on their open palm and the faithful inserting it with the other hand in their mounth in the priest's presence. They subsequently can return to their place," reads the decree, cautioning priests to ensure that communicants don't carry hosts in their hands away.
Even though the universal norm of the Roman Catholic Church is Communion on the tongue, most episcopal conferences throughout the world have permitted Communion in the hand as part of modernist shifts in recent decades, with Slovakia being one of the few countries strictly adhering to the original way of receiving Communion.