Transport
Contamination Endangering Health Not Confirmed on D4/R7 Construction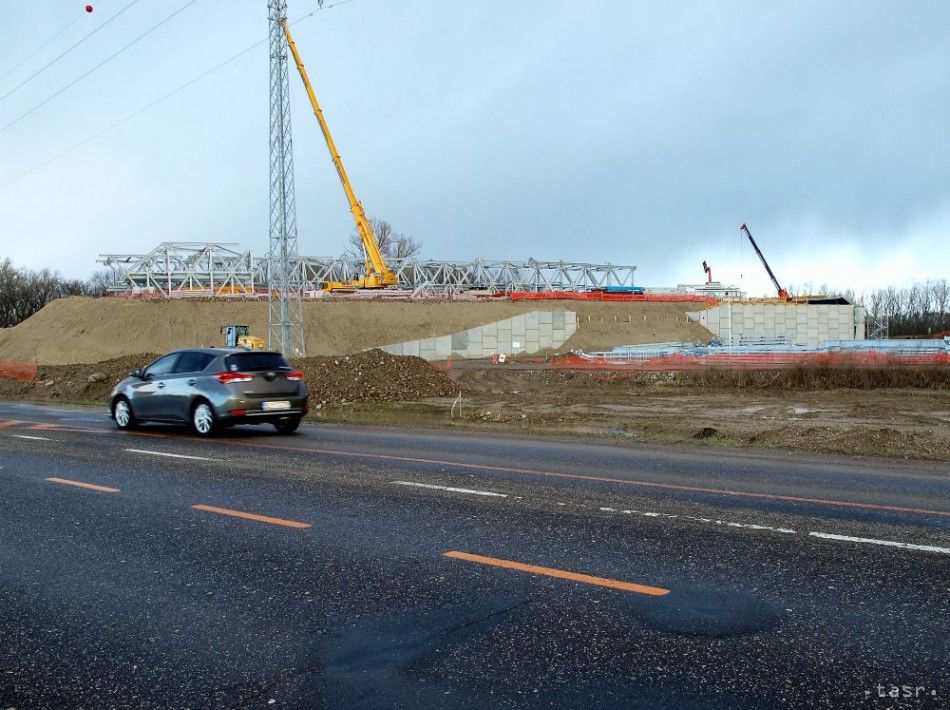 Bratislava, May 16 (TASR) – Tests of soil in the embankments of the emerging Bratislava zero bypass, the D4 motorway and the R7 expressway, did not confirm contamination that would endanger human health, TASR learnt from the Transport and Construction Ministry on Thursday, adding that, however, an analysis showed that materials not complying with the building regulations were used.

According to the ministry, in order to definitely confirm these results and determine the extent of the problem, it's necessary to carry out additional sampling and more tests. They will start on Friday (May 17). "While pollution that would endanger human health or aquatic animals hasn't been confirmed yet, we'll have everything examined even more thoroughly. If the suspicions we have that the material used in the embankments wasn't the one allowed are confirmed, the concessionaire will have to take it away and use new material at its own expenses," said Transport and Construction Minister Arpad Ersek (Most-Hid).
In addition to more detailed tests, the Transport Ministry will also initiate inspections of the Environment Ministry Inspection and the State Building Supervision and intends to co-operate closely with the police that are also dealing with these suspicions. After the additional tests are completed, it will be possible to publish an evaluation report, said the ministry.
The contractor for the Bratislava bypass project, Zero Bypass Limited, and the main construction contractor, D4R7 Construction, have denied any land contamination or the use of materials that might pose an environmental danger in any way, shape or form, adding that the company is co-operating fully with the police.
However, an investigator has pressed charges against one individual, identified for legal reasons only as M.J.H., and one legal entity, a company based in Bratislava doing business in construction, with endangering and damaging the environment.
If found guilty, the perpetrator or perpetrators could face four-six years in prison in line with the Penal Code.