Media
Culture Minister Madaric Has Bad Feelings about Situation around RTVS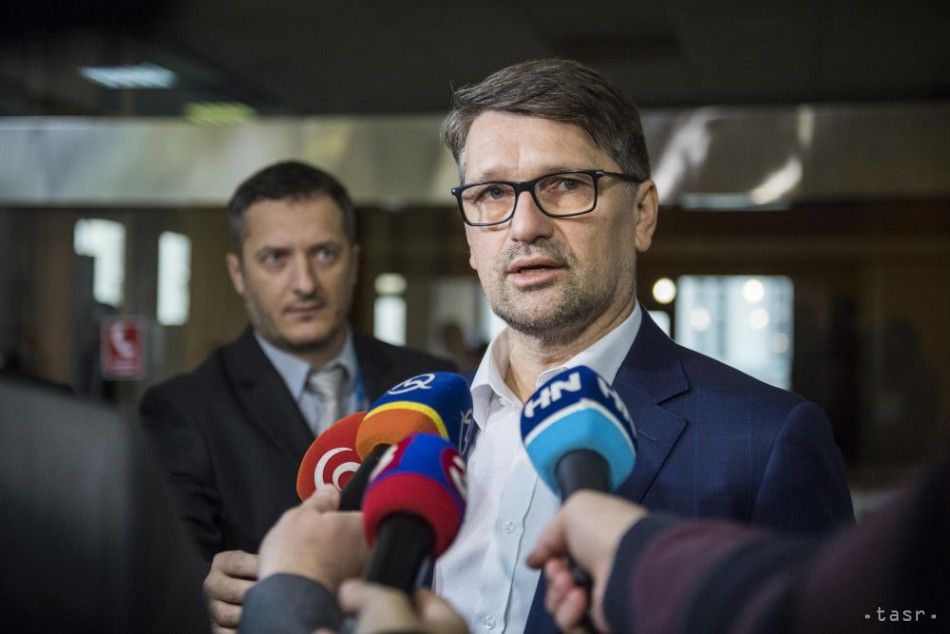 Bratislava, January 10 (TASR) – Culture Minister Marek Madaric (Smer-SD) has a bad feeling about events happening around the public service RTVS in the last couple of days, he said before the Cabinet session on Wednesday.
"It started when the Slovak National Party (SNS) leader [Andrej Danko] told us about his idea to nationalise RTVS, then an MP from the same party heavily criticised RTVS editors and subsequently, and I don't claim it necessarily relates to each other, their work on an investigative television programme was somehow restricted and completely halted in the end," said Madaric.
Given this situation, the culture minister "would not be surprised if there was a kind of nervousness at RTVS". At the moment he would not dare to label the situation at the public service institution as a threat to its independence. At the same time, he does not dare to claim that SNS is putting any pressure on RTVS by means of its representatives' statements.
"I don't have a good feeling about it, and Mr. general director [Jaroslav Reznik] should calm the situation down as soon as possible," said Madaric. "Simply said, there are some steps that have a common denominator but do not necessarily have to be related to each other. Anyway, if I as a general director was dissatisfied with some editors, I would definitely not stop their programme immediately after any governmental politician heavily criticised them," said the culture minister.
The RTVS general director postponed the broadcasting of an investigative TV programme called "Reporters" due to its problematic quality and merged its staff with the staff involved in producing another programme dedicated to problems that citizens encounter in relation to authorities, called "Citizen behind the Doors". Changes also hit the radio programme called Dejiny.sk (History.sk) aired by Radio Regina, whose author team should be extended.
RTVS editors Robert Kotian and Peter Turcik were criticised by MP Anton Hrnko (SNS) for a discussion programme dedicated to the split of the Czecho-Slovak Federation. RTVS aired the discussion on the occasion of the 25th anniversary of the independent Slovak Republic.
SNS leader Andrej Danko has proposed scrapping radio and television licence fees. He points out that the state can afford to do so thanks to an €800 million lower than projected state-budget deficit in 2017.