Foreign Policies
Danko: I Hope Issues of Slovaks Working in Austria Won't Be Left Aside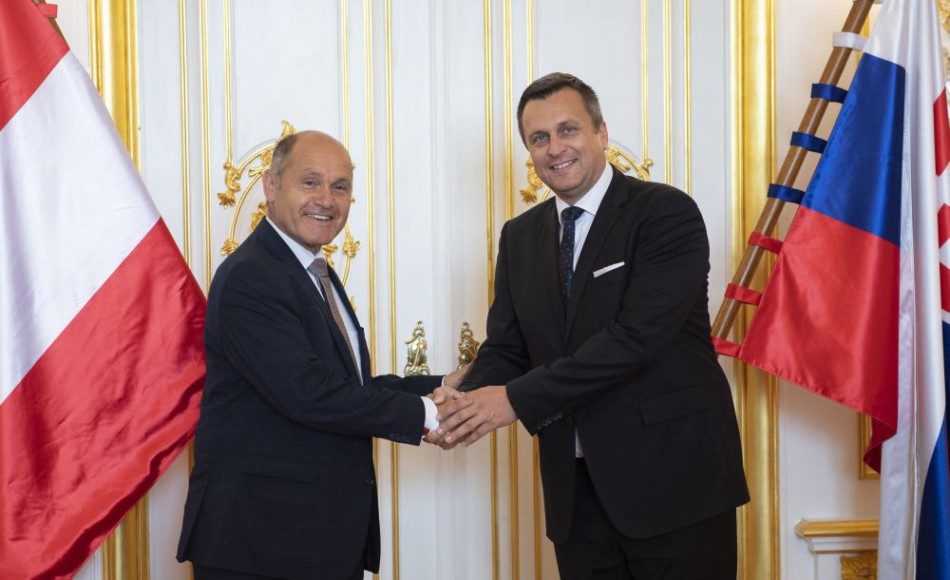 Bratislava, June 6 (TASR) – Slovak Parliamentary Chair Andrej Danko (SNS) hopes that the problems of Slovaks living and working in Austria won't be overlooked, because Slovakia and Austria have one common goal – a strong European Union, TASR learnt on Wednesday.
Danko was speaking at a briefing that followed his meeting with Austrian Parliamentary Chair Wolfgang Sobotka, who told the Slovak parliamentary chair that the Austrian bill aimed at lowering the level of child benefits for children living abroad is being thoroughly discussed.
"It's a strategic topic for us," said Danko, referring to tens of thousands of Slovak nurses and carers who work and receive child benefits in Austria, but whose children live in Slovakia. Sobotka pointed out that the bill aimed at adjusting the level of child benefit concerns "all EU citizens", which means also Austrians living abroad.
Danko and Sobotka also discussed Russian President Vladimir Putin's recent visit to Austria, which took place on Tuesday (June 5). Danko in this context pointed out that he can only "silently envy" the visit paid by Putin to Slovakia's western neighbour. "Slovakia wants to have good relations with both the east and the west," said Danko. Sobotka responded that "not only Russia has to move towards Europe but also Europe towards Russia".
The chairs of the Slovak and Austrian parliaments concurred that the two countries enjoy above-standard relations and there is an interest on both sides to develop them further.