Domestic Policies
Danko Opens Parliamentary Session, Gov't to Ask for Vote of Confidence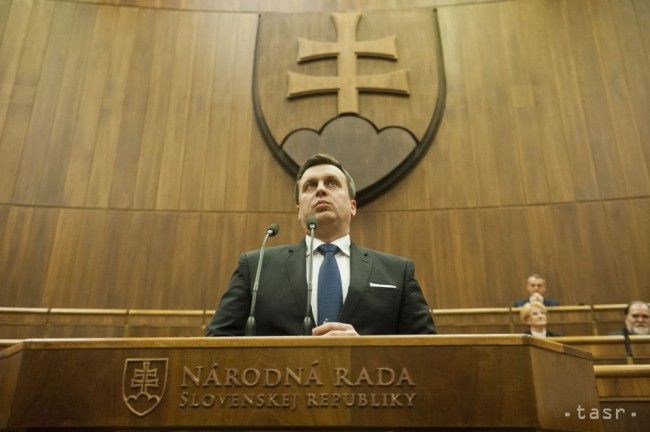 Bratislava, April 18 (TASR) – Presentation of the Government Manifesto and a vote of confidence in the new Cabinet is high on the agenda of this term's second parliamentary session, which was opened by Parliamentary Chairman Andrej Danko (Slovak National Party/SNS) on Monday.
Since Prime Minister Robert Fico (Smer-SD) is still in hospital for observation over his heart  condition, the Government Manifesto will be presented to MPs by Deputy Prime Minister for Investments Peter Pellegrini (Smer-SD).
Following his appearance, the session should be suspended and the Government Manifesto should be discussed within individual parliamentary committees. A parliamentary debate on the Manifesto will start on Tuesday (April 19). It is expected to take several days and be followed by a vote of confidence in the form of the Government Manifesto's approval. The ruling coalition needs at least 76 votes for the approval. Four ruling parties have 81 votes in total.
The Government – featuring Smer-SD, the Slovak National Party (SNS), Most-Hid and Siet (Network) – passed the Manifesto last Wednesday (April 13). It accents four broad priorities, including the fight against unemployment, reducing regional disparities, fighting corruption, and ushering in policies leading to a functioning state.
The Slovak equivalent of the Speech from the Throne in the UK, the Government Manifesto is traditionally discussed in-depth in the House. Four years ago, debate on the Manifesto went from May 2-15 even though it was a one-party government. A total of 62 MPs took to the podium in 2012 and the discussion lasted some 30 hours.
Fico has been commissioned by the Cabinet to submit the proposal for the new Government Manifesto for the third time. However, due to his health problems the task will be carried out by Vice-Premier for Investments Peter Pellegrini.
The Government and Opposition will, among other matters, discuss a dispute over the redistribution of seats on parliamentary committees. Opposition MP Daniel Lipsic (OLaNO-NOVA) said that the ruling coalition disrespects the result of the general election and wants to have a super majority in the parliamentary defence and security committees.
Another dispute concerning parliamentary committees was initiated by former Siet (Network) party member MP Miroslav Beblavy, now Independent, who doesn't like his assignation to the foreign affairs committee. With his financial expertise, he said would prefer to sit on the finance and budget committee.
Danko has promised to address these issues, but noted that every legislator was elected to represent a certain party. "If we had been discussing the assignation of all 150 MPs, we wouldn't have been able to assemble a new Parliament," he said in reference to the awkward status of far-right Kotlerba-People's Party Our Slovakia.