Foreign Policies
EU Court of Justice Hasn't Confirmed Rejection of Radoslav Prochazka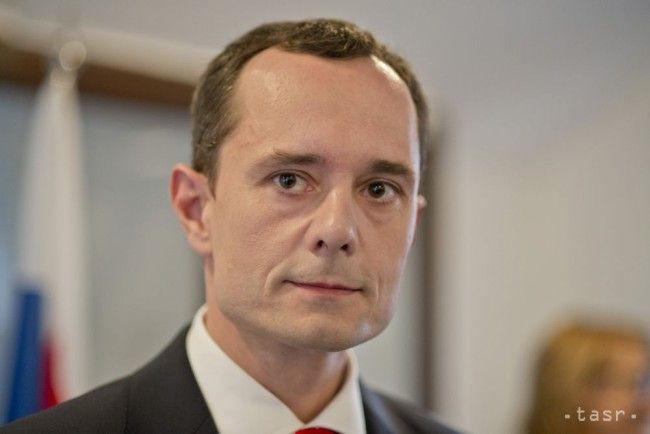 Bratislava/Brussels/Luxembourg, December 13 (TASR-correspondent) – The EU Court of Justice headquartered in Luxembourg can't confirm the rejection of former #Siet party leader Radoslav Prochazka's bid for a judge position on the EU General Court (EUGC), TASR learnt on Tuesday.
It was Dennik N daily that reported earlier in the day that Prochazka's candidacy was turned down.
As TASR learnt from Balazs Lehoczki of the EU Court of Justice press department, it's the consultancy committee of the Council of the EU in Brussels that makes decisions on the selection of judges and the Luxembourg-based judicial institution learns the names of selected national candidates after their names are published in the Official Journal of the European Union.
Dennik N reported that Prochazka was definitively rejected on Monday (December 12) at the Council of the EU consultancy committee session. A few weeks ago, Prochazka had a hearing before the Court of Justice's consultancy committee and, according to unofficial information, failed to make a positive impression, writes the daily.
Prochazka told Hospodarske Noviny daily that he's not familiar with the committee's stance and will leave the next course of action to the Government. "This whole situation of mine which began with the election result is something that had to come in my life. I'm glad that it has come and I will emerge from it stronger than ever before," he told Hospodarske Noviny.
Prochazka is the second candidate from the Slovak Republic for the additional EUGC judge post. The previous candidate was Maria Patakyova, who failed to be accepted due to her inadequate command of French. The Judicial Council elected Prochazka the official candidate on September 19, with the Cabinet greenlighting the nomination on September 28. Slovakia is the last country that hasn't filled its vacancy for the post of EUGC additional judge.