Foreign Policies
EUFOR-ALTHEA Mission in Bosnia to Be Boosted by 25 Slovak Soldiers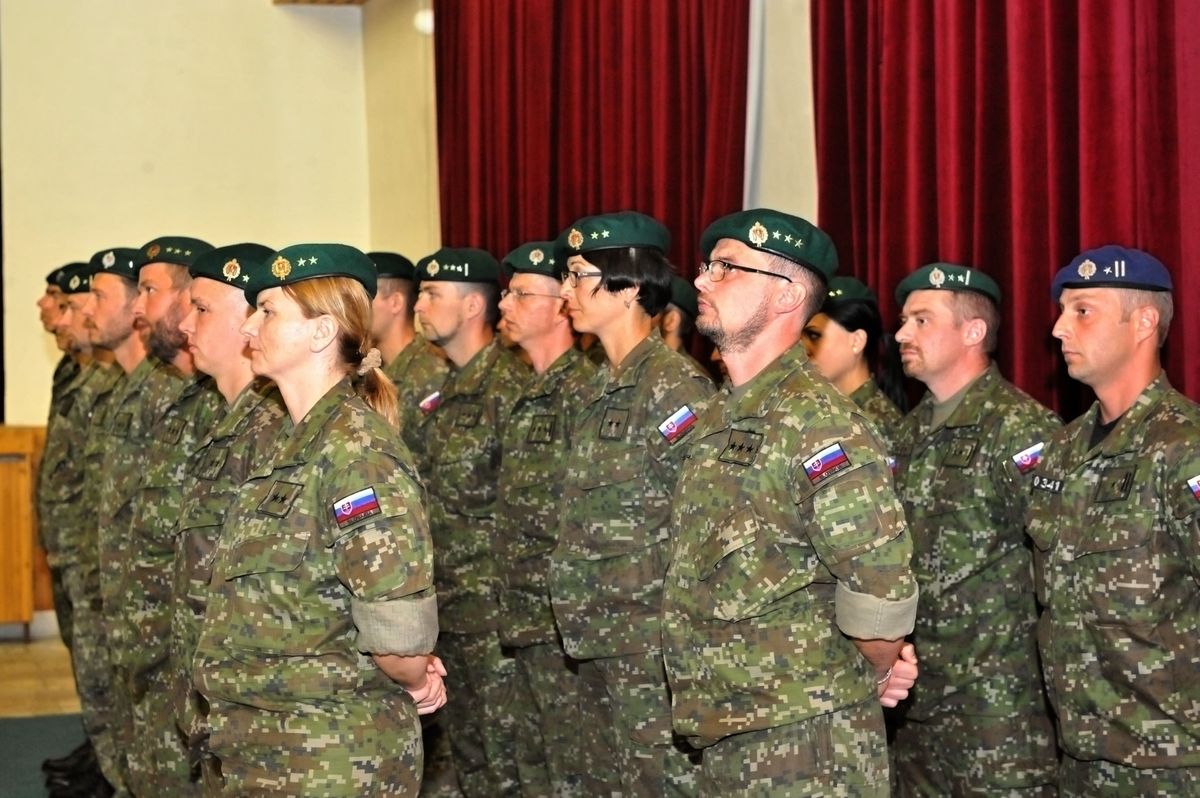 Martin, June 3 (TASR) – A parade by the Training Battalion in Martin (Zilina region) on Friday saw 25 Slovak soldiers saying farewell to their loved ones before their deployment on the EUFOR-ALTHEA operation in Bosnia and Herzegovina, TASR learnt on the same day.
Defence Ministry State Secretary Marian Salon said that this mission is very important for the Slovak Armed Forces. "Slovakia has been participating in this mission since it was set up in 2004. We started off at command posts, later on we contributed a guard platoon and a helicopter unit along with two helicopters. I think that the presence of our armed forces as well as of the military police has proved helpful," said Salon.
Salon added that 713 soldiers, of which 20 were women, have already taken their turn in 13 tours of duty of the EUFOR-ALTHEA operation. "Three more women are leaving today. Their families have mixed feelings because, after all, it's a farewell to their closest ones. But we hope that they'll do a good job, accomplish the mission and return home to their relatives safe and sound," emphasised Salon.
According to Slovak Armed Forces Chief of General Staff Milan Maxim, Slovakia plays a vital leading role at a coordination centre, where soldiers from Turkey, Austria and Romania report to a Slovak commander. "We have experience with respect to this mission, as we've been there for many years. But every operation and tour of duty is unique in a way. It brings new challenges for those who go there to fulfil their tasks. The situation in the region is relatively calm, so I assume that the soldiers are well prepared to carry out their tasks," added Maxim.