Foreign Policies
Fico: Macro-regional Strategies Could Help Shape European Identity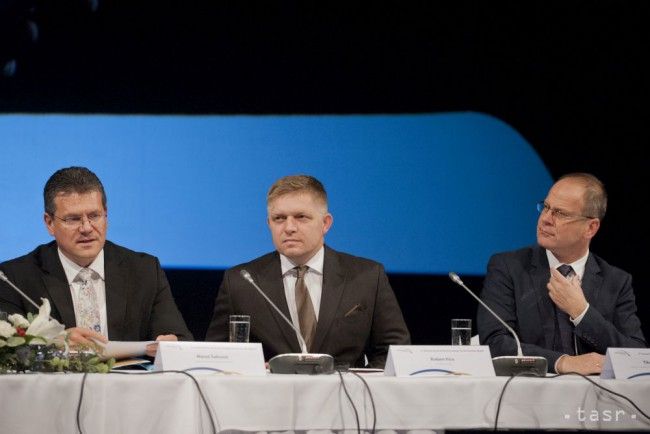 Bratislava, November 3 (TASR) – Macro-regional strategies could help to overcome differences between national and European identity, said Slovak Prime Minister Robert Fico in his opening speech at the Innovative Flows – Water, Knowledge and Innovation in the Danube Region conference on Thursday.
The conference is part of the 5th Annual Forum of the EU Strategy for the Danube Region, which is taking place in the Slovak capital between November 3-4.
Fico thinks that there's sometimes a vast gulf between the sense of one's national and European identity. "Macro-regional strategies linking nations and countries that share a geographical region and some degree of regional identity could prove useful in this sense," he stressed.
"Regional identity stemming from a sense of natural regional fellowship could help to shape European identity, thereby vitalising the European idea," added Fico.
Fico emphasised that there's no doubt that improving innovations and innovative approaches is an essential pre-requisite for the region and the whole of the EU to succeed in the global competitive environment.