Domestic Policies
Fico: Slovakia's Foreign Policy Orientation Won't Change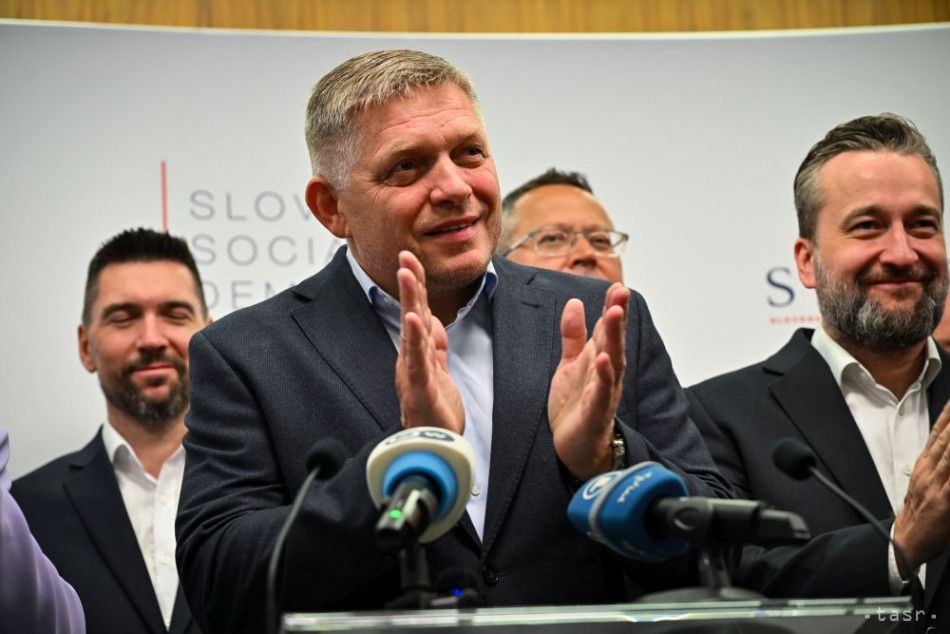 Bratislava, October 1 (TASR) - Slovakia's foreign policy orientation won't change, Smer-SD chairman Robert Fico told a press conference on Sunday dedicated to the party's victory in Saturday's parliamentary election.
       Fico stressed that Slovakia is part of the European Union, and he pointed out that Smer-SD supported the referendum on joining the EU. As for illegal migration, if the party forms part of the future government, it wants to restore checks on the border with Hungary at the first cabinet meeting.
       "We aren't out of touch with reality, but that doesn't mean we won't be critical of things we don't like about the EU," said Fico, adding that he regrets, for example, that the EU isn't currently a peace project and that it isn't less dependent on the USA. "Not even a millimetre will change in the anchoring of Slovakia," he repeated.
       As for aid to Ukraine, according to Fico, people in Slovakia have bigger problems. "Ukraine is a huge tragedy for everyone," he said, adding that if Smer-SD joins the future government, it will do everything it can for the fastest possible route to peace negotiations. He rejects further killings, expressing a preference for longer negotiations on compromises. According to him, his party is ready to provide humanitarian aid to Ukraine and also to help in rebuilding the state, but he has a different opinion when it comes to supplying armaments.