Foreign Policies
Fico: V4 Including Slovakia Will Never Agree with Mandatory Quotas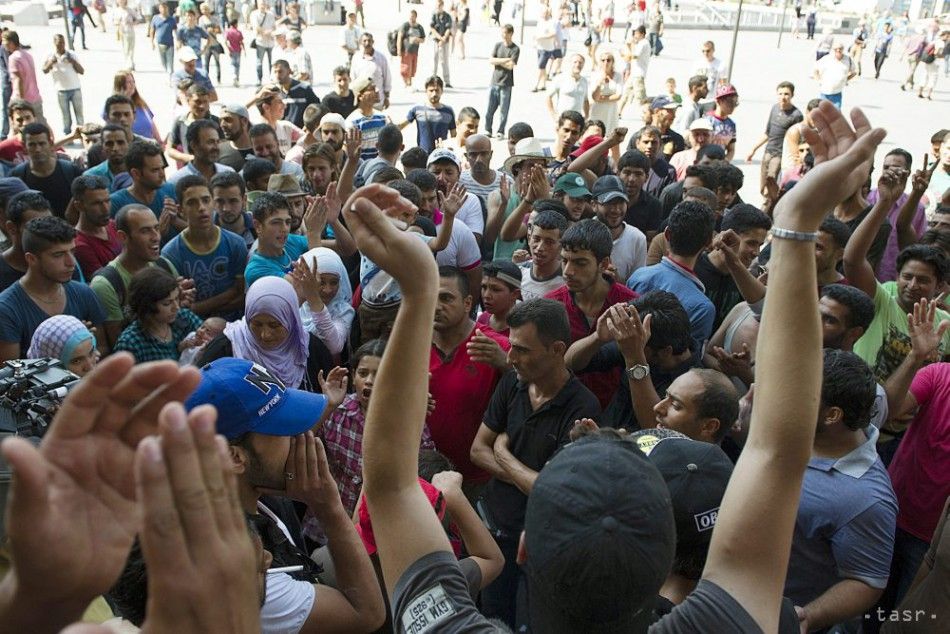 Brussels/Bratislava, February 23 (TASR-correspondent) – The Visegrad Four (V4) group (the Czech Republic, Hungary, Poland and Slovakia) will never agree with mandatory quotas for the redistribution of migrants, Slovak Prime Minister Robert Fico (Smer-SD) stated in Brussels on Friday following a working meeting of V4 countries held before the start of an informal EU summit.
Bulgaria, currently the EU's presiding country, is preparing a draft migration document. According to Fico, however, this initiative is unacceptable for the V4.
"The Hungarian Presidency of the V4 has submitted to the Bulgarian EU Presidency [a different] document on migration. This document is based on principles that the Slovak Government agrees with," said Fico, pointing out that mainly external border protection, resolving problems in the countries from which migrants come and voluntary quotas are in the frame. "Bulgaria is preparing its own proposal, which is totally unacceptable to us," he added.
"The V4, including Slovakia, will never agree with mandatory quotas, it will never agree that a sovereign country can be dictated to in terms of what it should do in this area," stated Fico.
Fico further said that Slovakia also demonstrated solidarity on the issue of migration on Friday at an international donors' conference in support of the Sahel region in Brussels. The premier specified that Slovakia is contributing €500,000 to the trust fund for the Sahel and Lake Chad region. The funds are intended for the military forces of the five Sahel countries that are supposed to keep peace and security in the region. According to the prime minister, the five countries of the troubled region – Burkina Faso, Chad, Mali, Mauritania and Niger – are a location from where illegal migration could develop.