Domestic Policies
Frantisek Miklosko Returns to KDH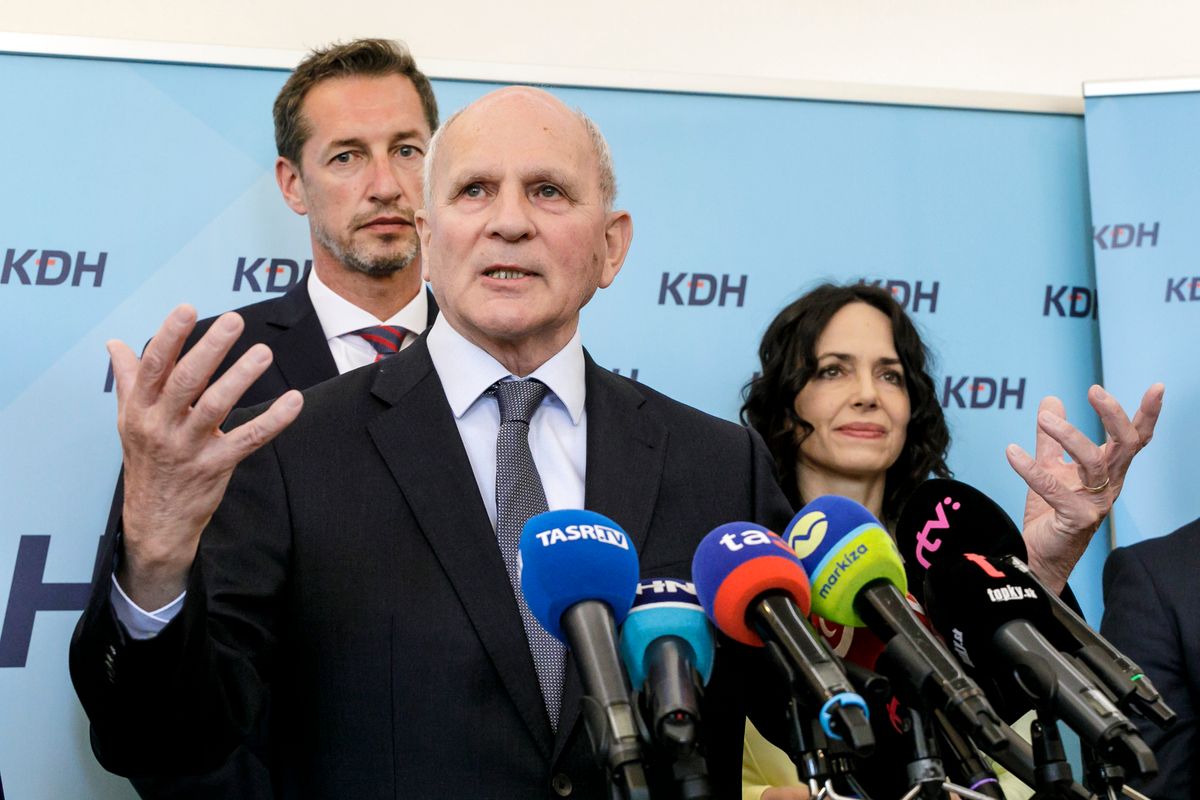 Bratislava, May 29 (TASR) - František Miklosko, the former parliamentary chair and a long-time member of the Christian Democratic Movement (KDH), is returning to the party before the snap general election due to be held in September.
KDH chairman Milan Majersky confirmed the information at a news conference on Monday, calling it the return of one of the most outstanding figures of Slovakia.
According to Majersky, Miklosko is "a personality that has something to say in Slovak politics even today". He noted that Slovaks deserve to live better in their country. He is positive that KDH is able to restore normal life in Slovakia. "Following the governments of Smer-SD and one government of OLANO, people deserve to be better off," stated the KDH leader, who believes that the old-new reinforcement in the form of Miklosko can help this change.
Miklosko stated that this time is the moment in which we decide on the future direction and history of Slovakia. If Smer-SD comes to power again, we as a society will fall into depression, he added.
Miklosko praised the KDH chief, as he is not jealous of his neighbourhood, but he is happy that new people are coming up to help the KDH. He confirmed that it was Majersky who approached him over his return. "The struggle for Slovakia motivated me the most," said Miklosko.
"We are preparing for the election independently," confirmed Majersky. He added that their slate unites experts in various fields and that they plan to present some more.