Domestic Policies
Gajdos: Soldiers' Salaries to Go Up by 30% to Increase Military Recruitment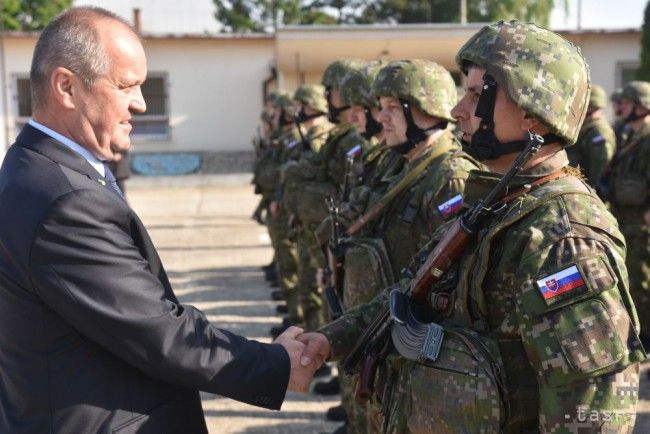 Bratislava, March 8 (TASR) – Soldiers' salaries are likely to see a 30-percent hike, hence every trooper is to earn monthly €300 more at a minimum, Defence Minister Peter Gajdos (Slovak National Party/SNS) and ministry office secretary-general Jan Holko announced at a press conference on Friday.
According to Gajdos, the measure is aimed to burnish the appeal of the military profession.
"We're fully aware of the need to boost the appeal of the military profession and increase its competitiveness on the labour market. One of the elementary measures we're embracing to that end is the introduction of a significant hike in professional soldiers' salaries," said Gajdos.
The bill designed to make this happen is scheduled to be submitted for comments in April. The price tag for hikes stands at €50 million, although no changes are needed in the ministry budgeting. With ministry officials currently in talks with the Finance Ministry, Holko pointed out that the salary hikes are attached to a long-term Slovak Armed Forces modernisation plan, already approved by the Government.
The initiative doesn't sit well with Opposition Ordinary People (OLaNO) party, however, which perceives the announced salary hikes for soldiers as a cheap populist ploy by SNS.
"They didn't make any conceptual preparation for such soldier salary hikes at the ministry. This is because for three years they were busy with non-transparent rackets and the search for the enemy within. Now all of sudden, in a rush and a year away from the election, they're treating the soldiers to a "bonne bouche" via unsystemic salary bonuses," claimed Jaroslav Nad of OLaNO, who, however, agrees that the remuneration for soldiers is inadequate, particularly among lower ranks.