Agriculture
Grainy days for the EU single-market as cereal import ban expired?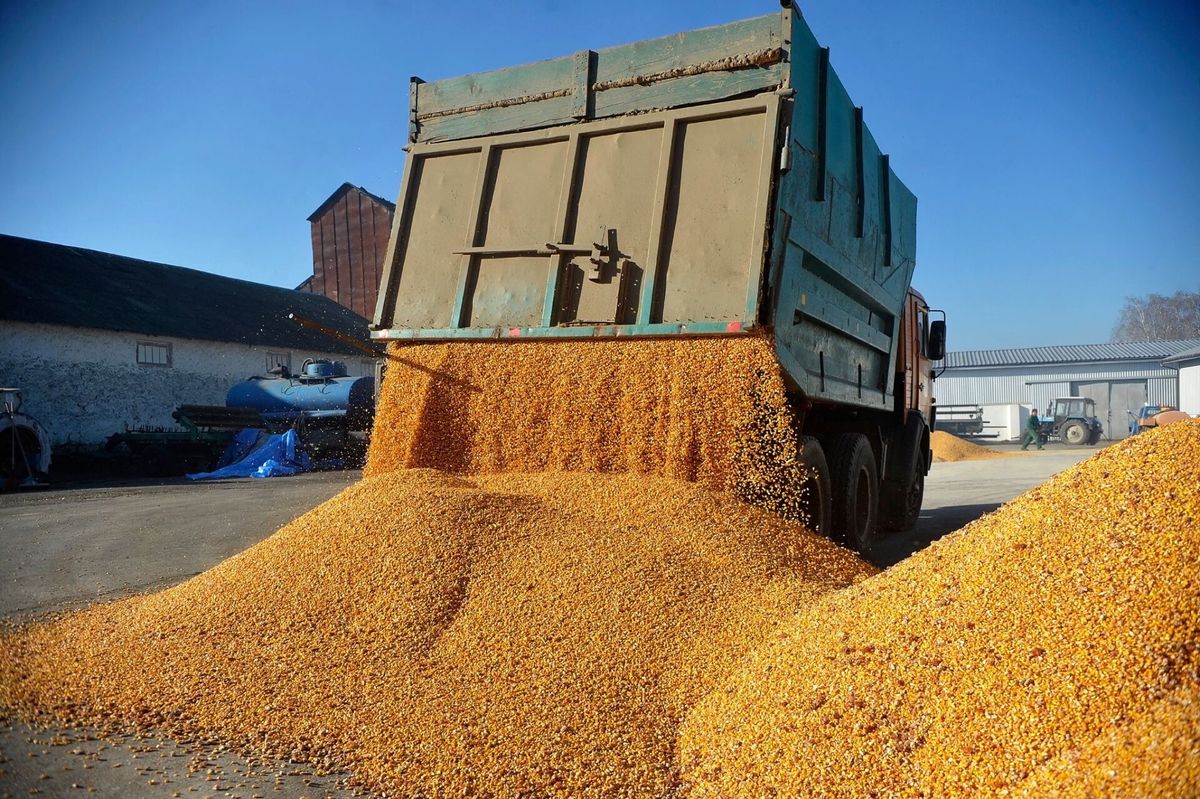 by AFP, AGERPRES, ANSA, APA, BTA, dpa, EFE, Europa Press, HINA, STA, TASR, Ukrinform | 22.Sep 2023 | Key Story
The temporary import ban on Ukrainian grain for the country's five EU neighbours ended on September 15. Hungary, Slovakia, and Poland – parliamentary elections are due in the latter two in the upcoming weeks – unilaterally extended their bans to the dismay of the EU. Ukraine consequently filed a complaint with the World Trade Organisation.
On September 15 the European Commission decided not to extend its ban on Ukrainian grain imports – specifically wheat, maize, sunflower and rapeseed – that applied to the country's EU neighbours Poland, Hungary, Slovakia, Romania and Bulgaria.
One day later, Poland, Hungary and Slovakia took matters into their own hands by issuing their own bans on the import of Ukrainian grain and other goods, citing the need to protect their farmers from competition due to significantly increased Ukrainian imports.
Both Ukraine and the European Commission have called on the three to step back from the unilateral extension of the embargo. The Commission is analysing the measures taken by the three EU states, according to a spokeswoman.
Kiev has since filed a complaint with the World Trade Organisation (WTO) against the three countries. Janusz Wojciechowski, the Polish EU Agricultural Commissioner, said he was "quite surprised that Ukraine chose this route" given that export volumes have risen sharply in recent months despite the restrictions.
"For us, it is important in principle to prove that individual member states cannot impose an import ban on Ukrainian goods," said Yulia Svyrydenko, Ukraine's first deputy prime minister and minister for economy in a statement. During a speech at the UN General Assembly, Ukrainian President Volodymyr Zelensky said the "political theatre" around grain imports would only help Moscow.
"Part time solidarity" doesn't make the cut, single-market-unity must prevail
On Monday, the bloc's agricultural ministers met for the EU Agriculture and Fisheries Council, where some showed dismay with the unilateral bans by Warsaw, Bratislava and Budapest while others understood their decisions.
"I believe that it is, not only an error, but also contrary to Community law and, evidently, to the principles of the single market, for any Member State to adopt unilateral restrictive measures," declared Spanish Agricultural Minister Luis Planas who chaired the meeting. He pointed out that the EU-27 have defended the need to preserve unity in defence of Ukraine in regard to "unilateral" bans on grain imports and that they have called for measures to be taken "with the consensus of all".
I also don't see how this can be brought into line with EU law.Cem Özdemir, German Agriculture Minister
Slovenian Agriculture Minister Irena Šinko also expressed concern about unilateral measures and seconded the importance of a united EU approach. German Agriculture Minister Cem Özdemir criticised the move by the governments in Warsaw, Budapest and Bratislava as "part-time solidarity" with Ukraine. "I also don't see how this can be brought into line with EU law," he added, saying his information showed that the market was handling Ukrainian grain well.
While his Austrian counterpart Norbert Totschnig called on the EU to ensure the workings of the single market, emphasising solidarity with Ukraine, he also showed understanding for the neighbouring states. The infrastructure should be expanded so that Ukrainian grain gets to where it is needed more – for example in countries of the Middle East and Africa, said Totschnig.
Solidarity lanes, worry about global grain supplies
Ukraine, a major grain producer, struggles to export the foods due to Russia's blockade of Ukraine's Black Sea ports which has spurred global concerns over grain supplies. This resulted in the EU becoming a major transit route and export destination for Ukrainian grain bound for Africa and the Middle East. In mid-July, Russia abandoned the Black Sea grain deal, which previously allowed Ukraine to export grain through the Black Sea ports and has upped attacks on Ukrainian export facilities.
The EU has bolstered other so-called Solidarity Lanes, routes over land and along rivers that have been used to export over 44 million tonnes of grain from Ukraine following the Russian invasion.
Croatia's Prime Minister Andrej Plenković said that a clear message was sent to Ukraine's leadership stating that Croatia would like to be a transit country – and not a country flooded by cheap cereals which could cause trouble for local farmers. Earlier this month, Ukrainian office-holders confirmed that Ukrainian cereals were being dispatched via Croatia's ports on the River Danube and Adriatic seaports. "Although it is a niche trade route, it is already popular," Yulia Svyrydenko said.
Measures, protests, fear and grain
Initially, the EU measure to temporarily ban imports was introduced in April and extended in June until mid-September. Faced with a slump in prices on local markets and angry European farmers, the ban was adopted in response to the logistical bottlenecks, and accumulations of wheat which had caused distortions in the market of the five Eastern European countries.
According to the European Commission, these distortions have now "disappeared", making the temporary restrictions introduced previously "no longer necessary". The decision had been taken after Kiev agreed to introduce measures such as an export licensing system within 30 days to "avoid grain surges", the Commission said.
Ukrainian Minister of Agrarian Policy and Food, Mykola Solskyi who spoke via video conference at the EU agri-meeting said: "We believe that this action scheme will satisfy all parties. And that even those three countries that are currently opposing Ukrainian agricultural exports will also join the plan. Because we all have one goal, which is victory in this terrible war. And to this end, there must be mutual understanding and mutual support between us."
After the EU ban expired, Hungary immediately announced it was going to close its border to 24 Ukrainian products, up from four previously.
Poland's populist right-wing government of the Law and Justice party (PiS) followed suit and extended an embargo on Ukrainian grain. The issue is particularly sensitive ahead of next month's elections as the current government has strong support in farming regions and has led to a spat between Warsaw and Kiev. "I warn the Ukrainian authorities: if the conflict escalates, we will add other products to the ban on imports into Polish territory", said Polish Prime Minister Mateusz Morawiecki. However, he assured that Poland – a key ally of Ukraine – will continue to help its neighbour, but "not at the price of destabilising the Polish market".
After initial confusion over remarks made by the prime minister regarding weapon deliveries on Wednesday, a government spokesman said on Thursday that "in connection with questions on arms deliveries, I would like to inform you that Poland only executes previously agreed deliveries of ammunition and armaments. Including those resulting from signed contracts with Ukraine."
Slovakia initially also announced it would be banning the import of four commodities, including wheat, until the end of the year.  "Our position is that we will apply unilateral measures until the system of guarantees by Ukraine has been evaluated and there are guarantees that imports are under control," Slovak Agriculture Minister Jozef Bíreš said. He further stated that the European Commission should have introduced a transition period to test the system to see if it was effective and whether it would prevent uncontrolled imports before the embargo was lifted.
However, the minister pointed out that despite the new situation, support for Ukraine and the transit of its grain to world markets remains. On Thursday, Ukraine and Slovakia agreed to establish a licensing system for grain trade which allows the ban to be lifted as soon as the system is set up. On September 30, early parliamentary elections are scheduled to take place in Slovakia to elect members of the National Council.
Processing plants import cheaper grains from Ukraine, while our costs have tripled since the start of the war.Yasen Nakov, farmer at a protest in Bulgaria
Bulgaria stands out from its regional neighbours: many of its sunflower oil producers complained of a serious shortage of seeds and high prices since the start of the embargo. However, farmers in the country are unhappy with their government's decision to let the ban expire. "Processing plants import cheaper grains from Ukraine, while our costs have tripled since the start of the war," farmer Yasen Nakov said at a protest.
Farmers' organisations put out a list of five demands and on September 20 an agreement was reached whereby the government promised to ban the import of Ukrainian sunflower seeds until import quotas are agreed. The cabinet also agreed to introduce a licensing regime for the import of wheat, maize and rapeseed, to cut short the deadlines for payment of farm subsidies and reduce the administrative burden for farmers.
In Romania, where the largest quantities of Ukrainian grain exports pass through, agricultural organisations have halted protests pending the implementation of the Ukrainian Action Plan. According to representatives of farmers' organisations, nothing will be imported from Ukraine during this period. The organisations have made clear demands to their government which is in charge of the licensing procedure. Should the decisions not be respected, Romania will take the unilateral step of banning imports from Ukraine too. Farmers state that they would react "with large-scale protests" also.