Domestic Policies
Heger Announces New 'Democrats' Party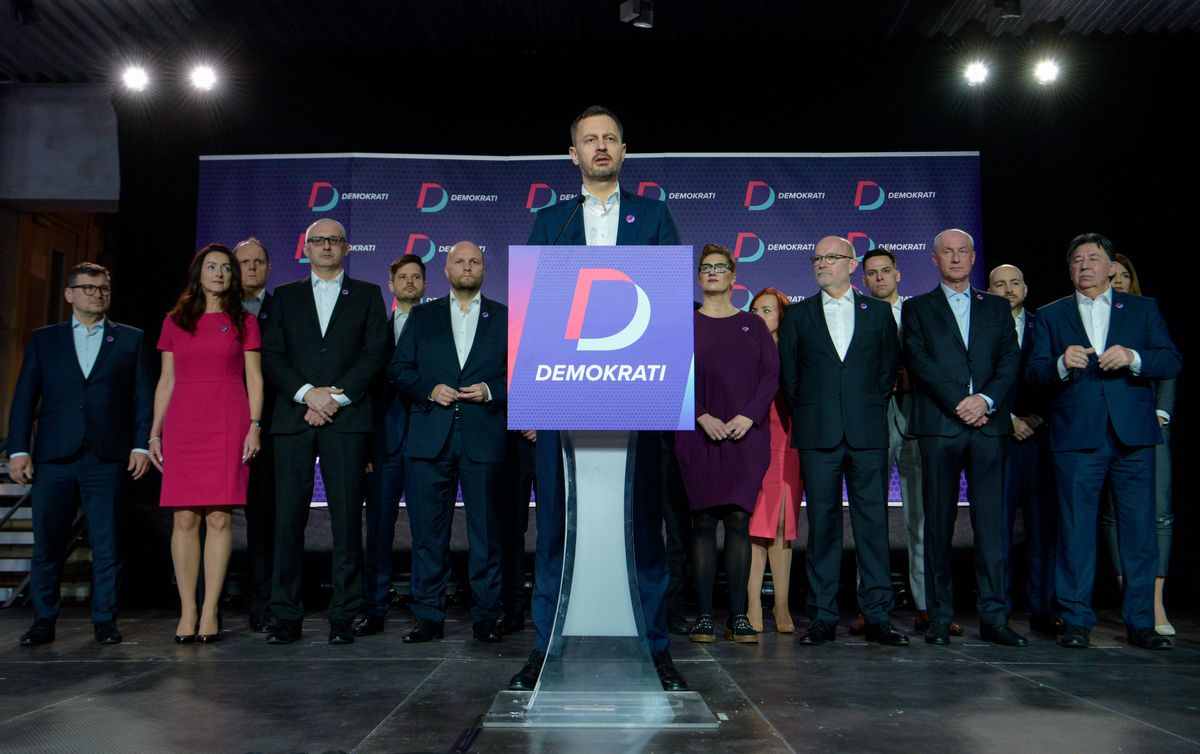 Bratislava, March 7 (TASR) - Interim Prime Minister Eduard Heger, who's leaving OLaNO, announced on Tuesday that his new political party will be named 'Democrats' and that he will be the leader.
According to Heger, Democrats is meant to be based on decency, professionalism, constructive dialogue and the continuing of reform processes. Furthermore, the project will aim to unite centre-right political parties and to offer a moderate centrist policy based on concrete results, "not on castles in the air". "We offer a guarantee of the protection of human rights and respect for individual freedom. We offer expertise and reject populism," said Heger, adding that Democrats is holding talks with other political parties, plus various experts and public figures. Heger at the same time ruled out cooperation with Smer-SD, Voice-SD, People's Party Our Slovakia (LSNS), Republic and the Slovak National Party (SNS).
The premier made the announcement along with Blue Coalition leader Miroslav Kollar, interim Defence Minister Jaroslav Nad, interim Environment Minister Jan Budaj, interim Foreign Affairs Minister Rastislav Kacer and interim Economy Minister Karel Hirman. The Blue Coalition party will become part of Democrats, with the Blue Coalition leader taking on the mantle of a Democrats vice-chair. Nad, Andrea Letanovska and Andrea Cocherova will be the remaining vice-chairs.
According to Kollar, the leadership of the party will involve Hirman, Kacer, MP Kristian Cekovsky and MEP Vladimir Bilcik. Other familiar faces in the ranks of Democrats will be Presov mayor Frantisek Olha, Prievidza mayor Katarina Machackova and state secretaries Andrej Stancik and Michal Kica.
Democrats' election programme will stand on five pillars, namely health care and green issues; education, science and culture; a secure Slovakia; growing regions and cooperation with civil society; and care for the most vulnerable. Heger said that he and every interim minister joining Democrats will remain in their posts.