Culture
Hero: Commemorating Roma Holocaust Important Mainly for Young Generation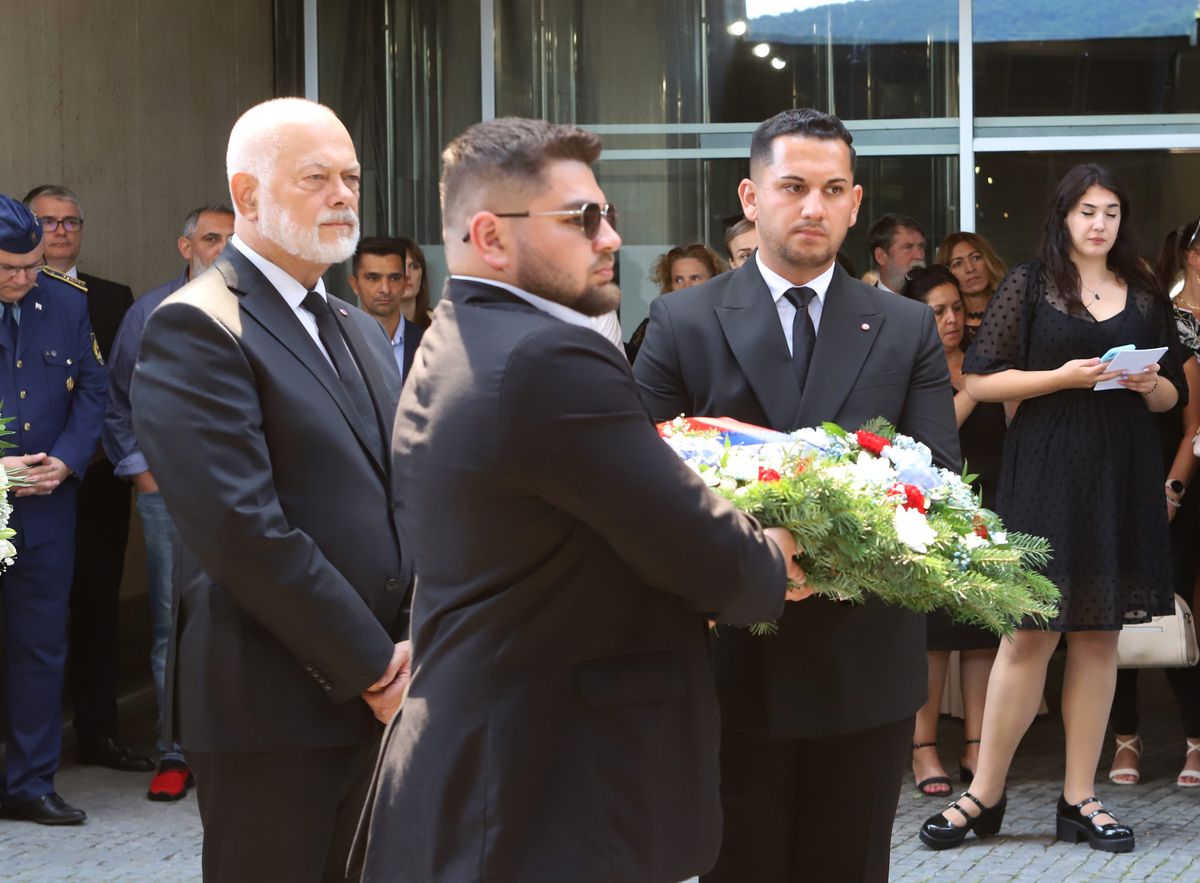 Banska Bystrica, August 2 (TASR) - Commemorating the Roma Holocaust and events from the Second World War is important especially for the young generation, Government Proxy for Roma Communities Jan Hero stated following a commemoration at the Slovak National Uprising (SNP) Museum in Banska Bystrica on Wednesday on the occasion of Roma Holocaust Memorial Day.
       "Commemorating the events when a human was very cruel to another human is very important especially for the young generation so that those who have little chance to get to the events of committing crimes of man against man, so that young people are the ones who could embrace it," stated Hero.
       Dozens of guests took part in the commemoration at the SNP Museum, including representatives of the government, foreign diplomatic missions, state administration and local government.
       "The pernicious ideology of Nazism and fascism resulted in millions of victims, including hundreds of thousands of Roma in Europe. The Roma also redeemed today's peace. However, we must remember that if we don't commemorate these atrocities, what our ancestors went through, we can also go through them," said MEP Peter Pollak, noting that in Slovakia, even today, a large number of Roma children live in catastrophic conditions in locations without water supply or sewerage.
       Culture Minister Silvia Hroncova pointed out that the Roma Holocaust started to be discussed in Slovakia only after 1989 and it's important to continue to remember these events. "It's important to talk about what extremism and discrimination can cause. When society is loyal, when it respects all communities, then society can be developed," said Hroncova.
       Roma Holocaust Memorial Day marks the events of August 2 and 3, 1944, when almost 3,000 Roma were killed in Auschwitz-Birkenau Nazi concentration camp. Historians estimate that the Roma Holocaust had approximately 500,000 victims during WWII. The total number of victims of the Roma Holocaust in Slovakia is estimated at 1,000.