Foreign Policies
Kalinak: Slovakia Ready to Help Romania If Wave of Migration Grows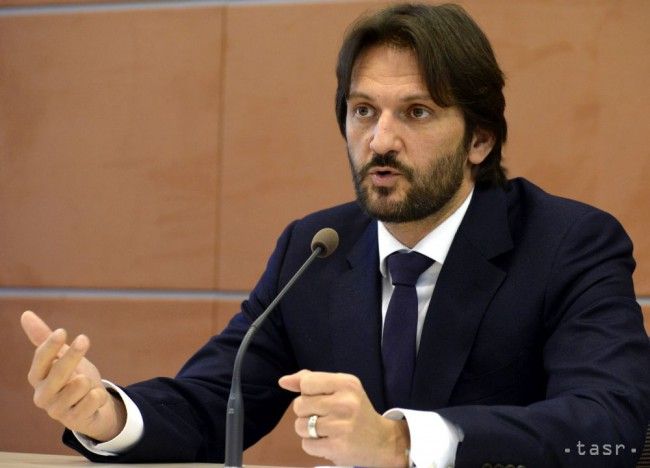 Brussels, September 14 (TASR-correspondent) – The increasing number of illegal migrants entering Romania and Bulgaria across the Black Sea concerns also Slovakia given its location further up this migratory path, said Slovak Interior Minister Robert Kalinak after the EU's Justice and Home Affairs Council session in Brussels on Thursday.
The Romanian authorities intercepted some 200 migrants in August and at least another 100 in September, largely from Iraq and Syria after a sea journey from Turkey.
"I'm sure that our Romanian colleagues, including with our assistance, are ready to handle this situation. Their coast is 'simpler' than hundreds of islands in Greece," said the minister.
Both Romania and Bulgaria are close to joining the Schengen Area and are sure to expend the utmost efforts to address the situation, he added.
If need be, said Kalinak, Slovakia is ready to dispatch police officers and equipment, just as is the case with Slovakia helping any other country hit by a migratory wave.
"Indeed, migrants are looking for any available routes to reach the EU. But as the number of migrants using the Mediterranean route to Italy has been reduced, I'm sure we'll be able to do the same for Spain and Romania. The security of our citizens comes first for us," he added.
Kalinak went on to make a case for Bulgaria's and Romania's joining the Schengen Area, as this would ensure the area's 'compactness' and give guarantees for proper protection of borders.
At the same time he questioned European Commission President Jean-Claude Juncker's idea to set up a Europe-wide agency for closer ties between the police and the intelligence services in order to fight terrorism.
"There are enough agencies already. If this involved giving more authority to Europol, then that's fine. There have been attempts to pool information and boost cooperation between police and intelligence agencies, but this has been met with reluctance from member countries that aren't inclined to share all information," said Kalinak.
He went on to advocate speedier and more effective exchanges of intelligence regardless of whether it's through a Europol platform or a standalone EU agency. Only then will it be possible to prevent terror attacks in Europe, he added.