Domestic Policies
Kiska Becomes For the People Chair; Five Vice-chairs Elected as Well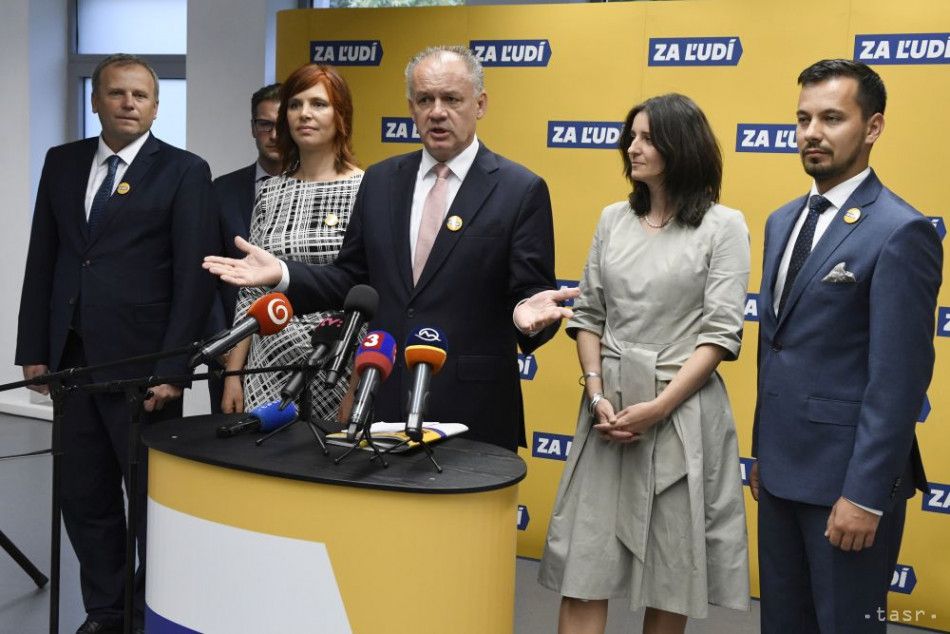 Kosice, September 28 (TASR) – The founding congress of the non-parliamentary For the People party unanimously decided in Kosice on Saturday that Andrej Kiska will be the party's chairman, TASR learnt on the same day.

Veronika Remisova, Jana Zitnanska, Juraj Seliga, Vladimir Ledecky and Michal Luciak have been elected as party vice-chairs.
"The founding congress has had a really great atmosphere. Every survey shows that we are growing. I believe that we'll join Parliament as a strong party with a double-figure result. Our country faces a new task – to take the country and give it back to the people after more than 12 years of Smer-SD rule. I'm a convinced optimist that we'll do it," Kiska told journalists at a press conference.
"I've made a personal public promise to do everything in my power as a former president of our country to join, unite and create conditions for cooperation between all opposition democratic parties – Progressive Slovakia [PS]-Together, SaS [Freedom and Solidarity], OLaNO, KDH [the Christian Democrats] and our party," stressed Kiska.
Kiska also presented the party's basic programme document. "Seventeen expert groups with more than 100 experts have worked on it, and 500 pages of proposals and measures have been prepared. We've shown this basic programme document to our members and asked them to bring their know-how to join forces and make our programme a real programme for the people; a programme with which we'll be successful in the parliamentary election," added Kiska.
Kiska stated that if the party succeeds in the election, it wants to contribute towards mitigating the effects of a possible economic crisis, to change the electoral system so that all regions are represented in Parliament and to change the financing of local governments.