Media
Kiska: I Watch Situation in RTVS with Serious Concern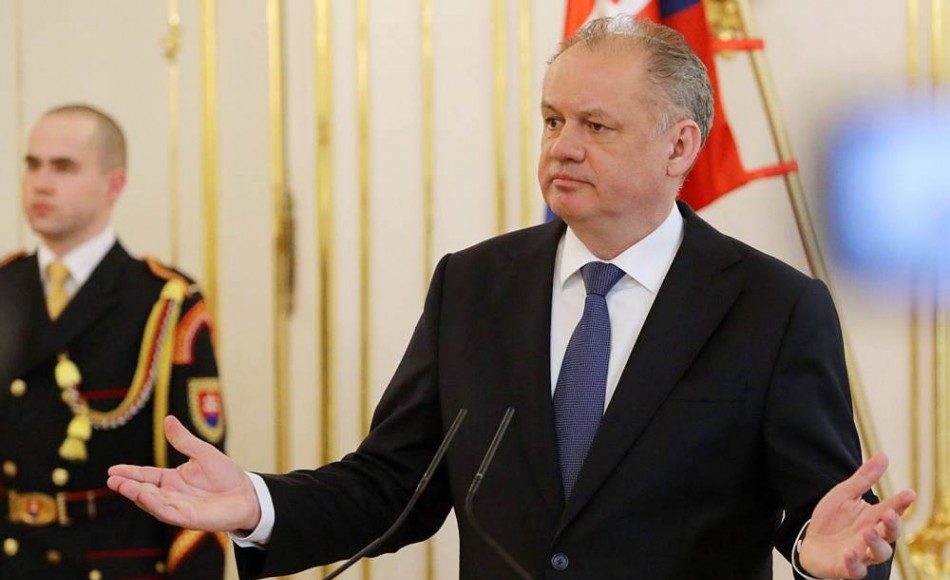 Bratislava, May 3 (TASR) – Slovak President Andrej Kiska in connection with World Press Freedom Day, which falls on May 3, wrote on Facebook that it is with great concern that he is watching the current situation in the public broadcaster RTVS.
Kiska considers the alleged censorship and groundless dismissing of reporters in RTVS to be unacceptable. He added that the public broadcaster mustn't become a puppet of politicians and that the RTVS leadership should regularly and clearly explain its actions to the licence fee payers.
"I expect the responsible institutions – the parliamentary committee, the Culture Ministry and the television council – to take the necessary measure to protect both the work of journalists and the quality of broadcast content in RTVS," wrote Kiska.
According to the president, Slovakia is among the countries in which the media serve as the watchdog of democracy by revealing corruption, clientelism and pointing to the institutions' flaws when the government authorities are failing.
Kiska went on to say that free and independent media are an important and indispensable condition for democracy. "The murders of journalist Jan Kuciak and his girlfriend Martina Kusnirova are blows that will never heal and won't ever stop hurting. The attacks on journalists and the discrediting of their work have become rather common in Slovakia," he said, adding that more than ever before it's important to speak about the jeopardising of press freedom.
In its statement on Wednesday (May 2) the RTVS management announced that there are no events taking place in RTVS that should raise the concerns of the public, journalists or representatives of the academic community. "Employees coming and going … are a natural consequence of the arrival of new management, and there is no reason for any concerns," stated RTVS spokesperson Erika Rusnakova, adding that the public broadcaster will continue to maintain its independence and provide quality, reliable and trustworthy information.