Foreign Policies
Kiska Speaks to NATO Chief about Importance of Investing in Defence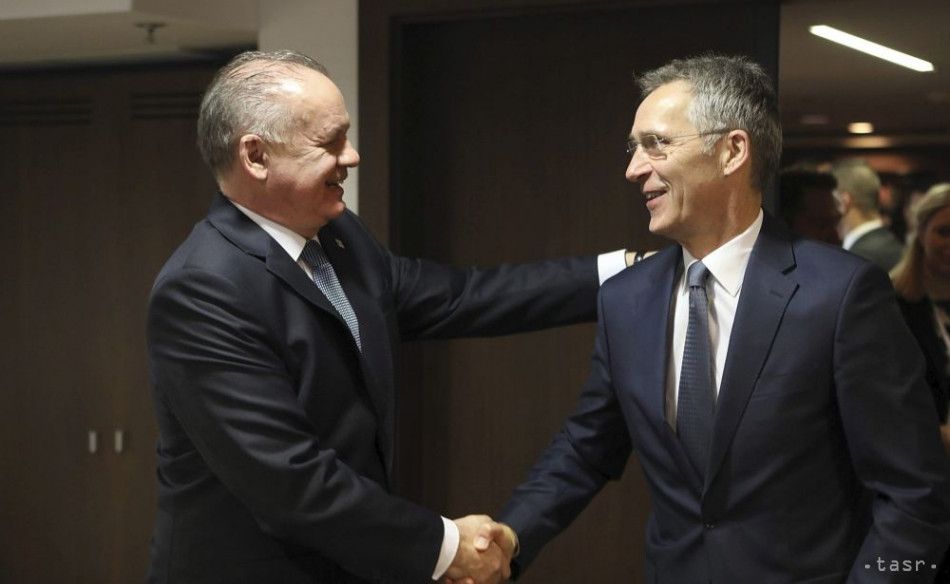 Kosice, February 28 (TASR) – Slovak President Andrej Kiska held talks on security issues with NATO Secretary-General Jens Stoltenberg in Kosice on Thursday.
"We spoke about the need to explain to the public how important it is to invest in our defence. Defending its citizens is the basic role of the state," said Kiska following the meeting.
The Slovak president met the NATO chief during Thursday's meeting of presidents of the Bucharest Nine (B9) Initiative. According to Kiska, Stoltenberg praised the fact that Slovakia is ready to meet all the commitments stemming from its NATO membership.
The Slovak president stressed that there's a need to speak about defence even in peacetime. He pointed to the fact that there was a threat of war in Ukraine five years ago and that the conflict would have taken place only slightly over 100 kilometres east of Kosice. "Every citizen would probably have asked at that time whether or not we were prepared, whether or not we had invested enough in defence. We must think about this in peacetime as well and explain to every citizen how important investments in our security are," he said.
According to Kiska, Kosice has become the centre of central Europe on Thursday, with the presidents of nine countries representing almost 100 million people holding a meeting.
The B9 presidents from the Czech Republic, Hungary, Poland, Slovakia, Estonia, Latvia, Lithuania, Romania and Bulgaria are meeting in Kosice to discuss the current security situation in Europe and its neighbourhood. The spreading of disinformation and defence against cyber threats and propaganda are on the agenda as well. The B9 presidents will commemorate the 70th anniversary of NATO's founding and the anniversaries of the B9 countries joining the alliance.