Domestic Policies
Kiska to Curb Use of Government Aircraft, Heeding Kalinak's Request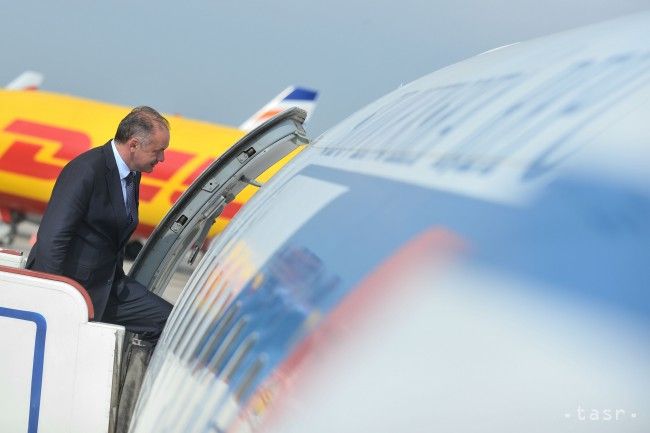 Brezno, April 3 (TASR) – President Andrej Kiska said on Monday that he'll cut down on his use of government aircraft after he was requested to do so by Interior Minister Robert Kalinak (Smer-SD).
"Just as I heeded the request by the interior minister early in my term to use the government aircraft fleet, I'm also granting his request now to limit my use of the government aircraft fleet," said Kiska during his working trip to Brezno district (Banska Bystrica region).
The president added that upon assuming office he sought Kalinak's views on his travel arrangements. "This concerned, for example, the issue of whether my transport from the Presidential Palace to Poprad (Presov region), where my family live, would be viewed as a trip made by a private individual or a president," said Kiska.
"I'm president 24 hours a day. Every trip I make is regarded as a president's trip," said the president, citing what he called a straightforward reply from the Office for the Protection of Public Officials.
He added that he regrets the fact that Kalinak didn't have the mettle to say publicly what truly transpired and "that he lied again".
"I must express my regret again that this kind of person heads the interior ministry," said Kiska.
It emerged last week that Kiska flew 454 times on board the government aircraft between 2015-17, with Kalinak claiming that 319 flights were of private nature and that their total cost stood at €789,000. The figures were revealed in a report that was submitted to Parliament at the request of Smer-SD party MP Martin Nemky. Meanwhile, Prime Minister Robert Fico took 183 flights, Parliamentary Chairman Andrej Danko 66 and other officials a combined total of 178.