Foreign Policies
Korcok: Belarusian Ambassador's Statement Confirms Seriousness of Situation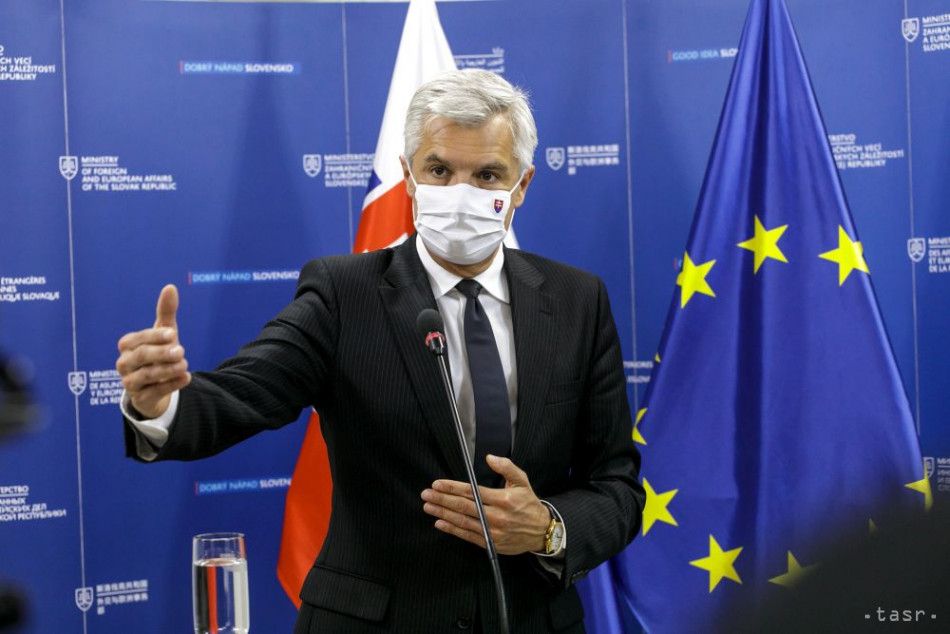 Bratislava, August 16 (TASR) – The statement by Belarusian Ambassador to Slovakia Igor Leshchenya, who supported the protesters in his country, confirms the seriousness of the situation in Belarus in the wake of the recent presidential election, Foreign and European Affairs Minister Ivan Korcok (a Freedom and Solidarity/SaS nominee) told TASR on Sunday.

"The Slovak diplomacy has noticed the fundamental statement by the Belarusian ambassador to Slovakia. What he says is also confirmed by our assessment of the current situation in Belarus, which is so serious that a representative of Belarusian diplomacy also speaks publicly and critically about it. It's a signal from a senior Belarusian diplomat who shows support for his fellow citizens with such a bold and clear attitude," said Korcok.
Leshchenya in a video published on social media over the weekend spoke as the first head of his country's diplomatic representation to show solidarity with the protesters in Belarus. "I stand in solidarity with those who went to the streets of Belarusian cities in peaceful marches so that their voice could be heard," Leshchenya said in the video.
Protests have swayed Belarus since the presidential election last Sunday (August 9), which saw a landslide victory of incumbent President Alexander Lukashenko, with thousands of people arrested at the demos. Hundreds of people were injured and Belarusian officials confirmed two deaths during the gatherings.