Domestic Policies
Kotleba Hands over Signatures in Support of His Presidential Candidacy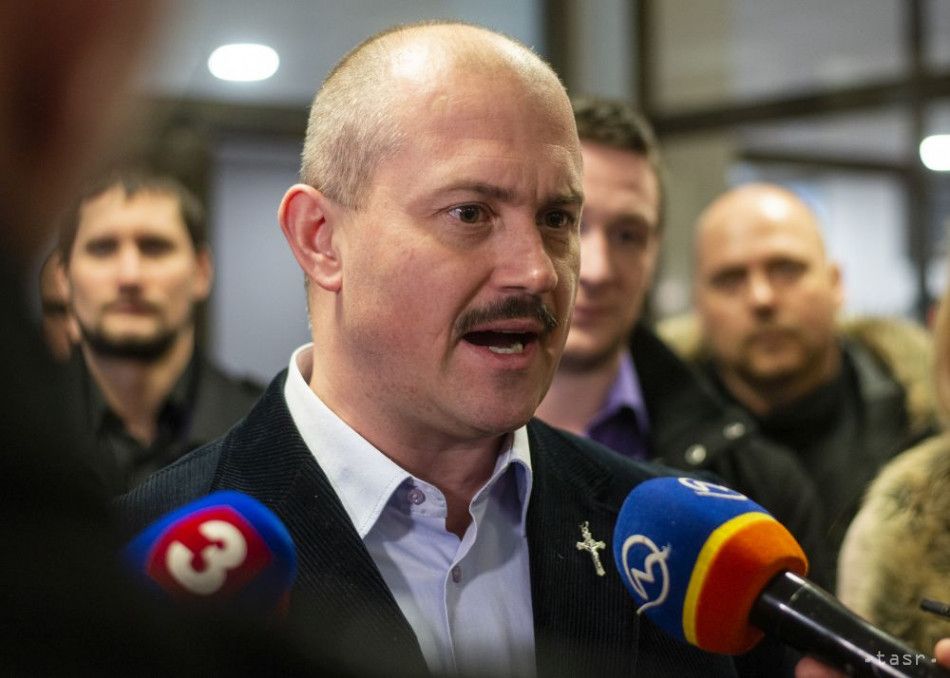 Bratislava, January 30 (TASR) – Leader of far-right People's Party Our Slovakia (LSNS) Marian Kotleba handed over a petition with signatures necessary for his presidential candidacy on Wednesday, TASR learnt on the same day.
"We want actual defence of traditional values to get engaged in the presidential race. We're going to fight for the post of the Slovak president, as we believe that Slovakia finally deserves to have a Slovak president," said Kotleba in Parliament.
Kotleba guarantees he won't give up the presidential race in favour of any other candidate. "I don't intend to gamble with the trust of the people who put their signatures under my petition," he said, adding that he won't do any massive campaigning. "We'll adhere to the limit set by law," he said. Presidential candidates can spend up to €0.5 million on their election campaign.
Asked about his opinion on the Holocaust, Kotleba said "we have nothing to apologise for, as we haven't caused anything like this". He claims that he's never denied any genocide and that everybody understands that people were murdered during WWII. "It was something depraved and condemnable," he said.
Concerning Jozef Tiso, who agreed to deport Jews to wartime concentration camps, he said that "Mr. President Tiso was the first President of the Slovak Republic, a representative of our statehood". Asked about whether he admires him, Kotleba noted it's not an admiration. "It's about sober judgement of circumstances at which he performed his demanding state function," added Kotleba.
The first round of the presidential election will be held on March 16, with a possible second round, if the head of state isn't elected in the first one, slated to take place on March 30. Presidential candidates have until January 31 to submit their bids.