Foreign Policies
Lajcak: No One's Perfect; But I Don't See Any Alternative to EU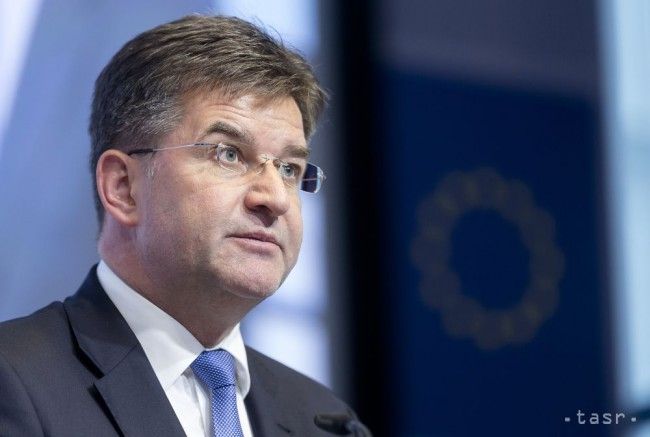 Banska Bystrica, May 17 (TASR) – No other country that joined the European Union in 2004 has benefited from it more than Slovakia, stated Slovakia's Foreign and European Affairs Minister Miroslav Lajcak at the Faculty of Economics of Matej Bel University in Banska Bystrica on Wednesday.
Lajcak was addressing students of the university as well as academics, representatives of political parties and non-governmental organisations on the occasion of the opening of the 'Slovakia Discusses the European Union' conference. The Foreign Affairs Ministry has come up with a project aimed at reviving a nationwide debate on the EU's topical issues with particular emphasis on Slovakia's place in the future direction of the European project.
Lajcak in his speech described Slovakia's difficult journey towards becoming a member of the Union. He noted that young people take many of the benefits stemming from EU membership for granted. They've got used to them and don't even realise that they've only been made possible thanks to the EU. According to Lajcak, this attitude might have been caused by insufficient communication and alienation between Brussels and EU citizens.
"If we don't speak about what EU membership gives us, people won't be able to associate the benefits with it. It's unfair and unjust to link Brussels with certain limitations and obstacles, because that's not true. The problem probably lies in communication, and that's why we have come up with this project … We want to meet students, we want to listen to people's opinions so that we who represent the Slovak Republic in Brussels can feel that we have a mandate from our people," said the minister.
Lajcak was asked by TASR how the older generation can be persuaded about the EU's benefits given that older people tend to succumb to anti-European moods more easily. "If I complain about something, then a logical question arises: what is the alternative? I simply don't see any better alternative. No one's perfect, life in Slovakia isn't perfect either, but it would be far worse and far more difficult if we weren't in the EU," he said.
Lajcak went on to say that since Slovakia joined the EU, living standards have undoubtedly gone up. Moreover, it's not a problem to find a job in the country, either. According to him, people should be reminded of these facts.
"Slovakia with its geographical location and economic structure is dependent on manufacturing goods for substantially larger markets, and that market is called the EU. We need to be at the heart, at the core of the EU."