Foreign Policies
Lajcak Receives Prize for Assisting Bosnia and Herzegovina on Its Way to EU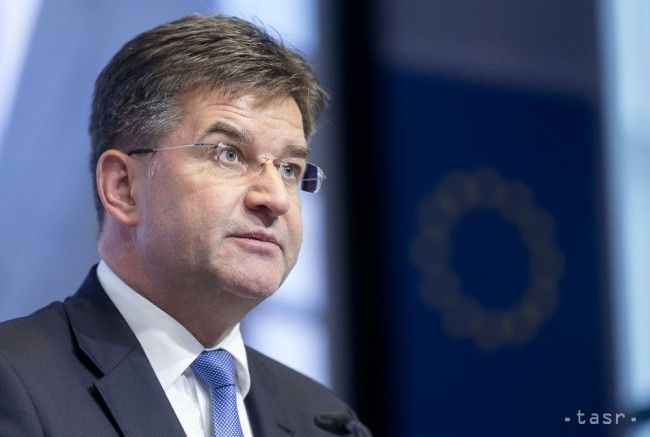 Mostar/Bratislava, May 19 (TASR) – Foreign and European Affairs Minister Miroslav Lajcak (a Smer-SD nominee) received on Thursday in Mostar a special prize, the European Personality of the Year 2016, from the Evening Paper daily for his assistance to Bosnia and Herzegovina on its journey to the European Union, TASR learnt from the ministry's press department on Friday.
"I appreciate the award even more that it's related to the European Union, in which I believe and I am a convinced supporter of. I'm glad that you signed an association agreement during my term in the office of EU's High Representative for Bosnia and Herzegovina and I am glad that you made a step further during the Slovak Presidency [of the Council of the EU] by getting and filling the EU entry questionnaire. I want to encourage you in continuing in what the vast majority of Bosnia and Herzegovina residents want, as there is no better prospect than the European one. You have a lot of friends in this effort and I'm one of them," said Lajcak in his thank you address.
Lajcak held talks with Chairman of the Presidency of Bosnia and Herzegovina Mladen Ivanic and a Croatian member of the Bosnia and Herzegovina Presidency, Dragan Covic, in Mostar on Thursday. During the meeting, the chief of Slovak diplomacy praised the headway made by Bosnia and Herzegovina last year on its path to the European Union.
Meanwhile, he also stated that the recent developments in Bosnia and Herzegovina's Parliament signalises serious problems in pushing for the reform programme at the state level. "I believe that Bosnia and Herzegovina has the potential to progress in its reform and integration processes much further than it is doing now. The country needs a change to modernise and adapt itself to the present. It does not concern only adopting legislation, but chiefly introducing changes into practical life. This includes, for example, the labour code, laws regulating the banking sector, the business environment, pensions and disability insurance etc. The pace of reforms seems to have slowed down following last year's local elections, which is not good," said Lajcak.
Lajcak will leave Mostar for Nicosia (Cyprus) on Friday. He is scheduled to lead the Slovak delegation at the 127th session of Committee of Ministers of the Council of Europe in Nicosia. Strengthening democratic safety in Europe, fighting against violent extremism, finding a solution to the refugee crisis as well as the key role of democracy, human rights and the rule of law in solving conflicts are high on the session's agenda.