Domestic Policies
Martin Glvac Steps Down as House Vice-chair, Urges Others to Follow Example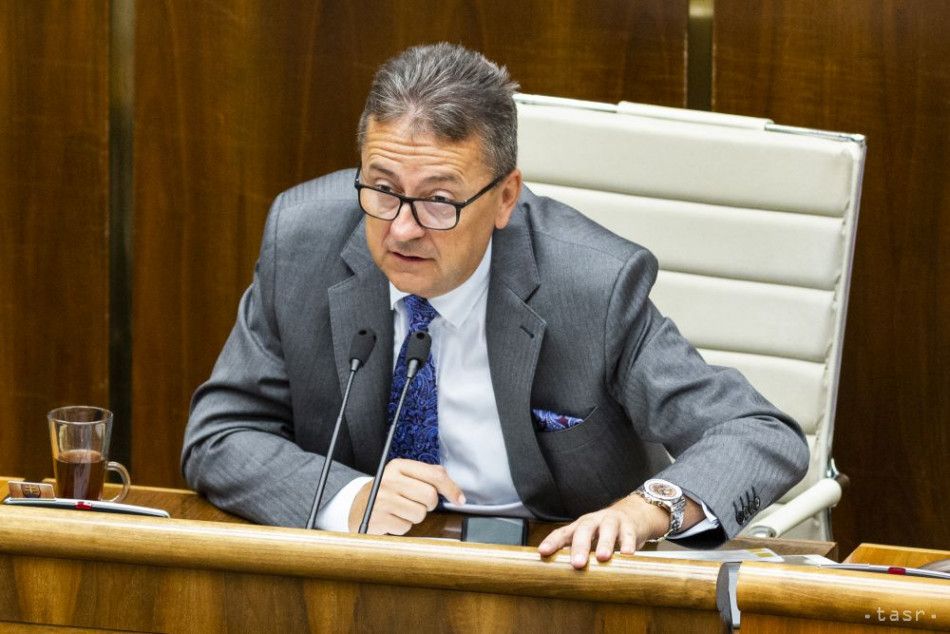 Bratislava, November 7 (TASR) – Martin Glvac (Smer-SD) is stepping down from his post of Parliamentary Vice-chair, TASR learnt on Thursday.
Glvac claimed he is resigning because he cares about how Smer-SD will fare in next year's parliamentary race.
"I've never been overly attached to any post and this is my autonomous decision," stated Glvac, adding that he's ready to relinquish also his membership of the House Committee for Supervising Military Intelligence. However, he will do so only on the condition that other lawmakers who have been in touch with Marian K terminate their memberships in supervisory and security committees as well. "If any chat conversation with Marian K poses a disqualification, then this principle must apply equally to everyone," underlined Glvac.
In a similar vein, Glvac extends a call to Most-Hid chair Bela Bugar to resign from his post of Parliamentary Vice-chair as well, over the latter's meeting with Marian K in Maldives in the wake of the murders of investigative journalist Jan Kuciak and his fiancee. "I'm giving him room to step down out of his own volition and take action, otherwise in case a motion to oust him [Bugar] surfaces in Parliament, I can't rule out that Smer-SD caucus might support it," he claimed.
Furthermore, Glvac announced that together with colleagues he will draft a proposal to dismiss We Are Family chair Boris Kollar from the post of House Committee for Public Administration and Regional Development head and hopes to garner backing for this also from the opposition. "It was he who introduced me to Kocner; it was he who discussed business with Kocner at Donovaly [luxury ski area in Banska Bystrica region] – they were going to balls and concerts together. Or are these contacts decent, in order, and they [the opposition] don't care? Personally, I don't know any individual in politics with closer ties to Kocner than him [Kollar]," claimed Glvac.
In response, Bugar applauded Glvac's decision to resign, calling it a right choice. However, he rejects Glvac's call to follow suit. "I consider these attacks to be needless. I wasn't meeting up with Marian K.; I wasn't chatting with him," stated Bugar.
Meanwhile, Kollar declared that he will face a proposal to oust him as the House Committee chair head-on. "I'll face this head-on. I've got nothing to hide. I wasn't in politics when I was giving Marian K's pack a hard time. I didn't exchange 2,000 SMS texts with him," Kollar said at a press conference.
Glvac was supposed to face a no-confidence motion in late October over his chats with Marian K. – a controversial entrepreneur who faces charges of ordering the murder of journalist Jan Kuciak – but Parliament voted down the proposal then.