Domestic Policies
Matovic Presents Names of New Ministers, Caputova Consents All Nominations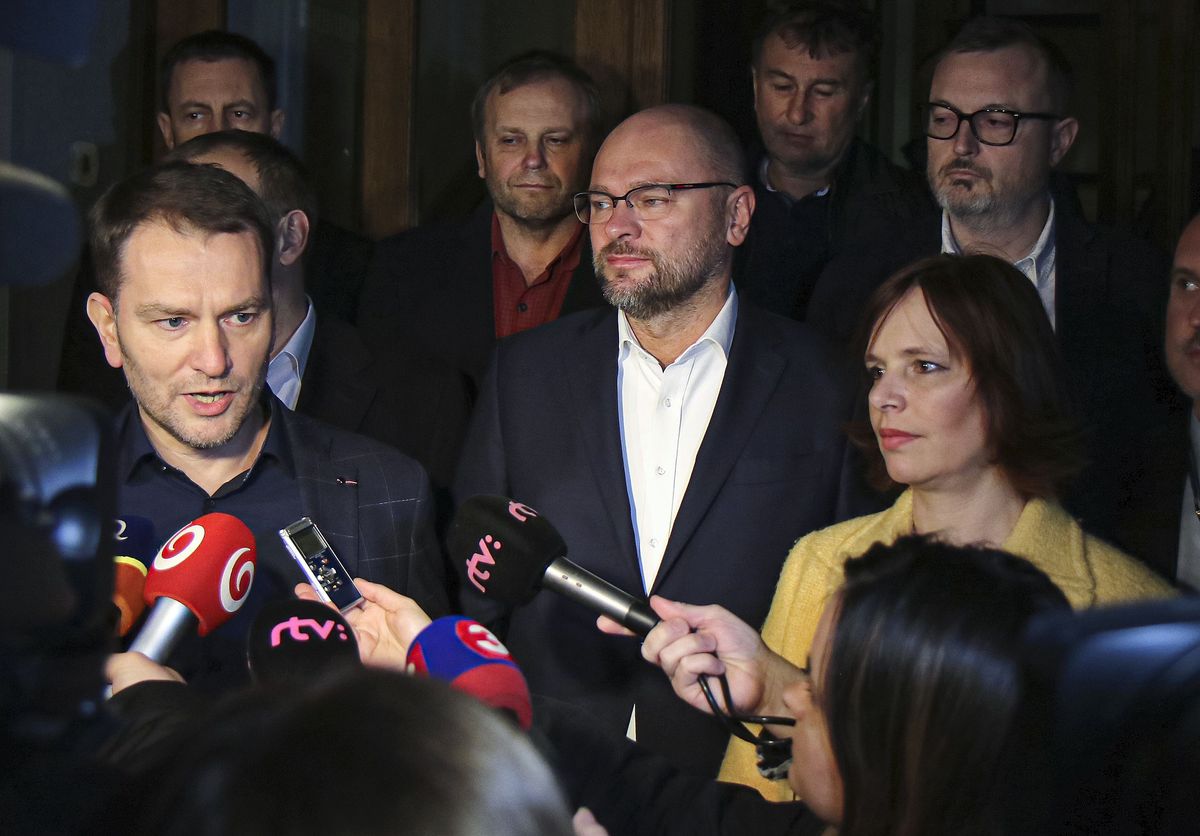 Bratislava, March 18 (TASR) – OLaNO leader and future prime minister Igor Matovic on Wednesday presented the composition of the new Government, which will be appointed by President Zuzana Caputova on Saturday.
The president stated that she accepts all the nominated names.
The winner of the general election, i.e. the OLaNO party, will take charge of seven ministries. The list of individual ministerial nominations is as follows:  finance minister – Eduard Heger; interior minister – Roman Mikulec; health minister – Marek Krajci; defence minister – Jaroslav Nad; agriculture minister – Jan Micovsky; environment minister – Jan Budaj; and culture minister – Natalia Milanova. Matovic himself is set to become prime minister.
We Are Family will take three de facto ministerial seats in the cabinet. Milan Krajniak has been nominated for the post of labour minister, while Andrej Dolezal will head the Transport Ministry and Stefan Holy will be vice-premier for legislation and strategic planning. We Are Family head Boris Kollar has been nominated for the post of parliamentary chair.
Freedom and Solidarity (SaS) will be responsible for three ministries. Branislav Grohling will head the Education Ministry, Ivan Korcok will take care of the Foreign Affairs Ministry and SaS chief Richard Sulik will be economy minister and first vice-premier for the economy at the same time.
The For the People party has obtained two ministries. Maria Kolikova is set to become justice minister, while Veronika Remisova will become vice-premier and minister for investments and regional development.
Matovic on Monday declared that the new Government's only interest at the moment is to deal with the coronavirus situation, which is why it doesn't intend to engage in personnel changes at the ministries right away. They are ready to cooperate and have asked for synergy.