Culture
Memorial to Norwegian Writer Bjornson Unveiled in Kosice's Park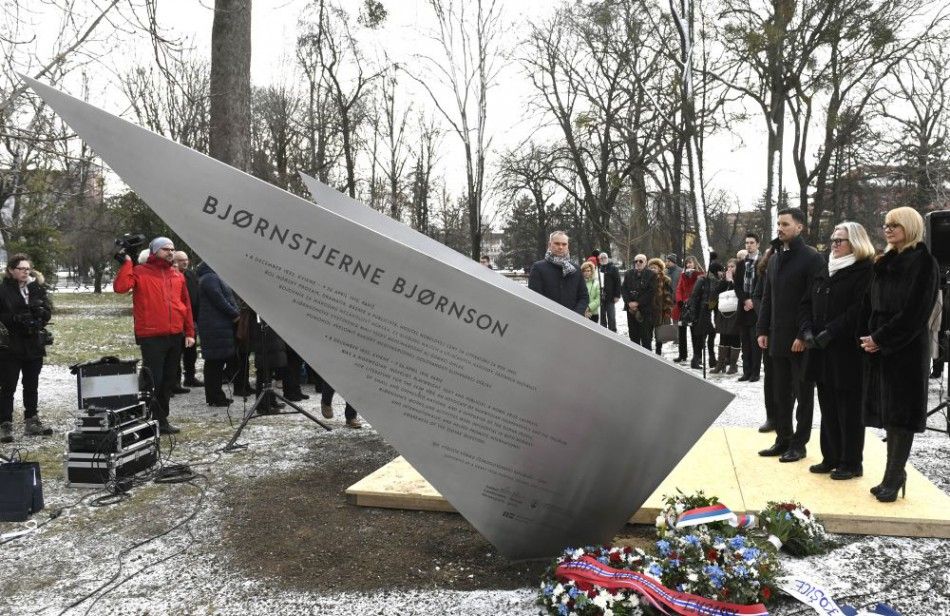 Kosice, February 6 (TASR) – A memorial to Norwegian writer and Nobel Prize laureate for literature Bjornstjerne Bjornson (1832-1910) was unveiled at Kosice's City Park on Tuesday to mark the 100th anniversary of the founding of Czechoslovakia and Bjornson's engagement in the struggle for the rights of Slovaks and other small nations in the Austro-Hungarian Empire.
"Bjornson was a real friend of Slovaks during their fight against oppression in the Austro-Hungarian Empire, and his support for the rights of small nations and democratic thinking became a source of inspiration in the process of national revival in Europe after the First World War and thus for the establishment of the first Czechoslovak Republic," said Norwegian Ambassador to Slovakia Inga Magistad at the ceremony. The event was attended by Kosice vice-mayor Renata Lenartova, Foreign and European Affairs State Secretary Lukas Parizek and Education, Science, Research and Sport Ministry State Secretary Olga Nachtmanova.
The almost two-meter stainless memorial weighing one tonne depicts an open book, which at the same time represents bird wings, and provides Bjornson's quotations on the sides. Young architect Miroslav Belicak worked on the memorial for six months.
Funded by the so-called Norwegian Funds (Norwegian Financial Mechanism and European Economic Community Mechanism), the work cost €26,340.
Meanwhile, a conference as well as an exhibition dedicated to the life and work of Bjornson will be opened later this day in Kosice's Kunsthalle.
A Norwegian poet, dramatist, novelist and journalist, Bjornson was one of the most prominent figures of European cultural and social life at the turn of the 19th and 20th centuries. He was interested in the fate of Slovaks and fought for their rights to their own language, national identity and culture. His stories concerning the oppressed condition of Slovaks in the Hungarian Empire were published in German, Austrian and French newspapers.
He was awarded the Nobel Prize for Literature in 1903 and he also wrote the text for the Norwegian anthem.