Military
Minister Gajdos Hands Over 30 New Vehicles to Soldiers in Presov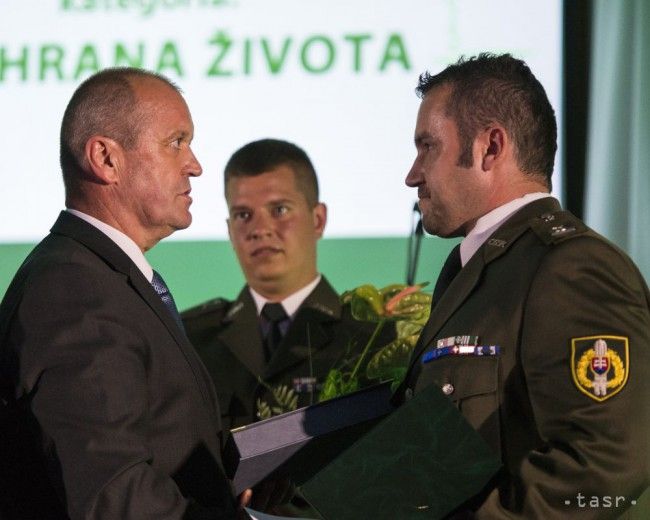 Presov, August 22 (TASR) – Defence Minister Peter Gajdos (a Slovak National Party/SNS nominee) handed over new military equipment consisting of 30 Land Rover vehicles to soldiers of the special ISTAR Battalion in Presov on Monday.
The vehicles produced by the British carmaker will replace old Soviet vehicles that have been used by the Slovak Armed Forces for more than 50 years. The value of the investment is €2 million. The vehicles will mainly be used by soldiers in Presov and Trebisov (Kosice region).
"I came here to hand over, at least symbolically, keys for new military equipment – Land Rovers that have been bought with resources from a NATO agency in Brussels. We've purchased 30 pieces of military equipment, of which 16 should be delivered to the ISTAR Battalion and ten to the 23rd Motorised Battalion in Trebisov, said Gajdos, adding that the remaining four vehicles will go to troops in Zemianske Kostolany (Trencin region) and Bratislava's borough of Vajnory. The minister said that the vehicles will partly be used to help civilians during floods, fires and other difficult situations.
"The supply of these latest 30 vehicles to the Armed Forces is especially important for me because they are destined chiefly for newly formed units," said Chief of Staff of the Slovak Armed Forces Milan Maxim. The project involving new small multi-terrain vehicles has been in place since 2014 and concerns Land Rover and Nissan vehicles. The army has now replaced 245 vehicles in total when those handed over by Gajdos on Monday are included, added Maxim.
According to Maxim, the Armed Forces need further replacement of vehicles, as the army is still equipped with outdated vehicles in terms of technical parameters. They are also disadvantageous from the financial viewpoint.