Domestic Policies
Minister Gajdos Introduces Four Recent Veterans to Ministry's Hall of Fame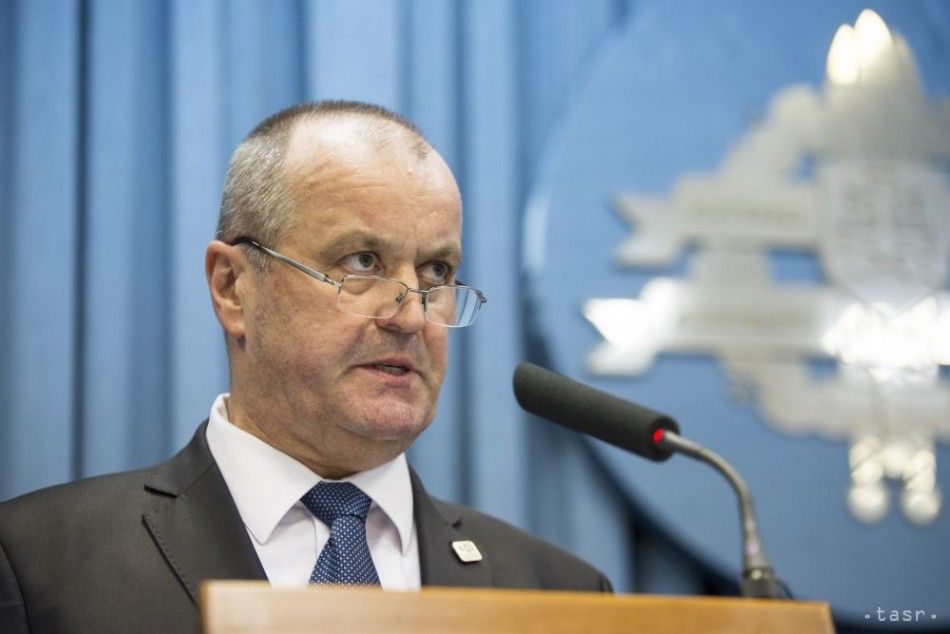 Bratislava, November 26 (TASR) – Defence Minister Peter Gajdos (Slovak National Party/SNS) introduced four recent veterans – corporal Milan Tomlak, lieutenant colonel Stefan Rigas, sergeant Marian Valach and a member of the Fifth Special Task Regiment – to the Defence Ministry's Hall of Fame on Tuesday.
At the same time Gajdos honoured war veteran Samuel Baran, who will celebrate his 95th birthday on Wednesday (November 26), with a commemorative medal.
"It's about helping people, heroism, determination and, naturally, also about representing the Slovak Armed Forces and the ministry abroad," stated the minister in the premises of the Radosinske Naive Theatre in Bratislava where the ceremony took place.
Milan Tomlak defended his comrades on the battlefield in Afghanistan with a weapon in his hand and prevented further losses.
Despite his demanding duties, a member of the Fifth Special Task Regiment found time to organise various events – for example, fund-raising to help a local child, sport in Bosnia and Herzegovina and the Slovak days in Afghanistan.
Stefan Rigas was given an award for exemplary meeting of tasks connected with preparation of the V4 (Slovakia, the Czech Republic, Hungary and Poland) combat group within the EU battle group. As the Slovak contingent commander, he played a significant role in meeting tasks within EUFOR Althea operation in Bosnia and Herzegovina.
Marian Valach, as commander of the second rotation in the EUNAVFOR MED Sophia operation participated in the rescue of more than 400 migrants from the Mediterranean.
Chief-of-General-Staff of the Slovak Armed Forces Daniel Zmeko highlighted the stories of four heroes. "I think that these stories complete the overall picture of the Armed Forces, what they should look like not only in international crisis management operations, but also at home," he said.
At the moment 474 soldiers of the Slovak Armed Forces are operating within foreign missions and operations. The Defence Ministry currently registers 8,131 war veterans, of which 8,024 are recent veterans and 107 are WWII veterans.