Foreign Policies
Neither Hollande Nor Fico Want to See British Departure from EU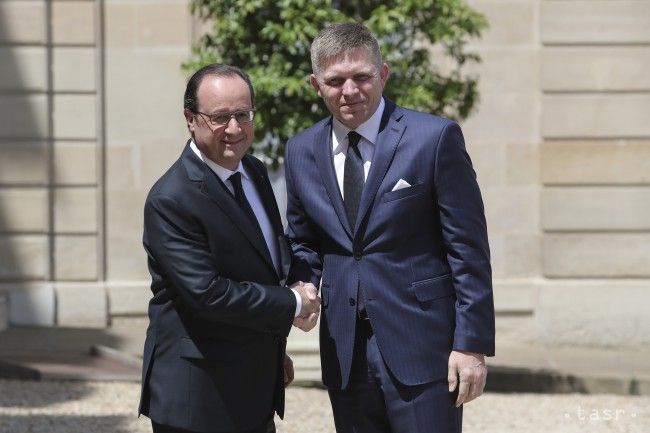 Paris/Bratislava, June 22 (TASR correspondent) – French President Francois Hollande met Slovak Prime Minister Robert Fico at a working dinner in Paris on Wednesday, TASR learnt on the same day.
The main themes of their talks were the priorities of Slovakia's Presidency of the EU Council and the future of the EU after the British referendum on Thursday (June 23). Fico and Hollande both concurred that they wouldn't welcome a possible departure of the UK from the EU.
The French president said that Slovakia is taking over the presidency right after the UK referendum, but whether Britain remains or leaves the EU, "we're here to make Europe move on, to protect Europe, support the growth in the eurozone as well as support young people who are a priority of the European project."
According to Hollande, the results of the British referendum will influence the future of the whole of Europe and the EU. Britain, as well, has a lot at stake because after a possible 'leave' from the Union it won't have an access to the single market and it won't be able to participate in the adoption of joint European decisions, said Hollande.
Slovakia has, according to Fico, a clear idea about its presidency and the programme that it wants to promote. "We realise that the outcome of the referendum, regardless of the outcome, will change the European Union," said Fico.
The Slovak Prime Minister is aware that, in the context of the referendum and migrant crisis, Slovakia's presidency will be difficult. Therefore, he's glad that his country will have a support from France when dealing with challenging tasks.
At a joint working meeting in Elysee Palace, both leaders also discussed the migrant crisis and current EU issues.