Economy
NGO: Slovak Assistance to Cuba Potentially Harmful to Locals' Health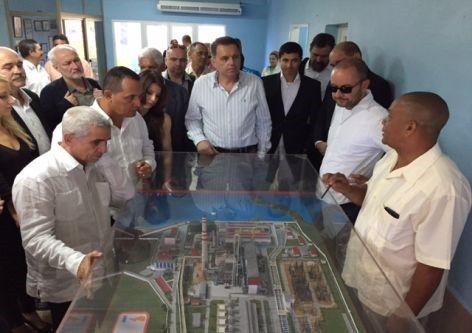 Bratislava, March 26 (TASR) – Slovakia's assistance to Cuba in reconstructing its Felton thermal power plant, which suffered a breakdown last year, could actually contribute to endangering the local environment and harming people's health, Dana Marekova from NGO People in Need told TASR on Sunday.
The move was agreed by Slovak Finance Minister Peter Kazimir and a Cuban delegation headed by Energy and Mining Minister Alfredo Lopez Valdes in Bratislava on Friday.
"The talks today rounded off a multi-day visit of Cuban officials to Slovakia, resulting in the signing of two documents related to the reconstruction of the first block of the Felton thermal power plant, which needs a complete overhaul after a breakdown last year," reported the Slovak Finance Ministry's press department on Friday.
People in Need is afraid that a similar scenario could occur at Felton as was seen at the Mariel thermal power plant near Havana, currently being modernised by Slovak engineering company SES Tlmace (Nitra region) with the assistance of the state-run Eximbanka. Marekova pointed out that Felton uses Cuban 'crudo' oil, which has an excessively high sulphur content.
"According to an environmental and social study, the modernised sixth block [at Mariel] will pollute the environment with sulphur-dioxide emissions 40 times higher than those permitted by the European Union's norms, and 50 times higher than those recommended by the World Health Organisation (WHO)," said Marekova, adding that decision-making processes in Cuba are usually overshadowed by the economic interests of the state without regard to the interests of individuals and relatively small communities that could be affected.