Foreign Policies
Pellegrini: Soviet-led Invasion of 1968 Violated International Law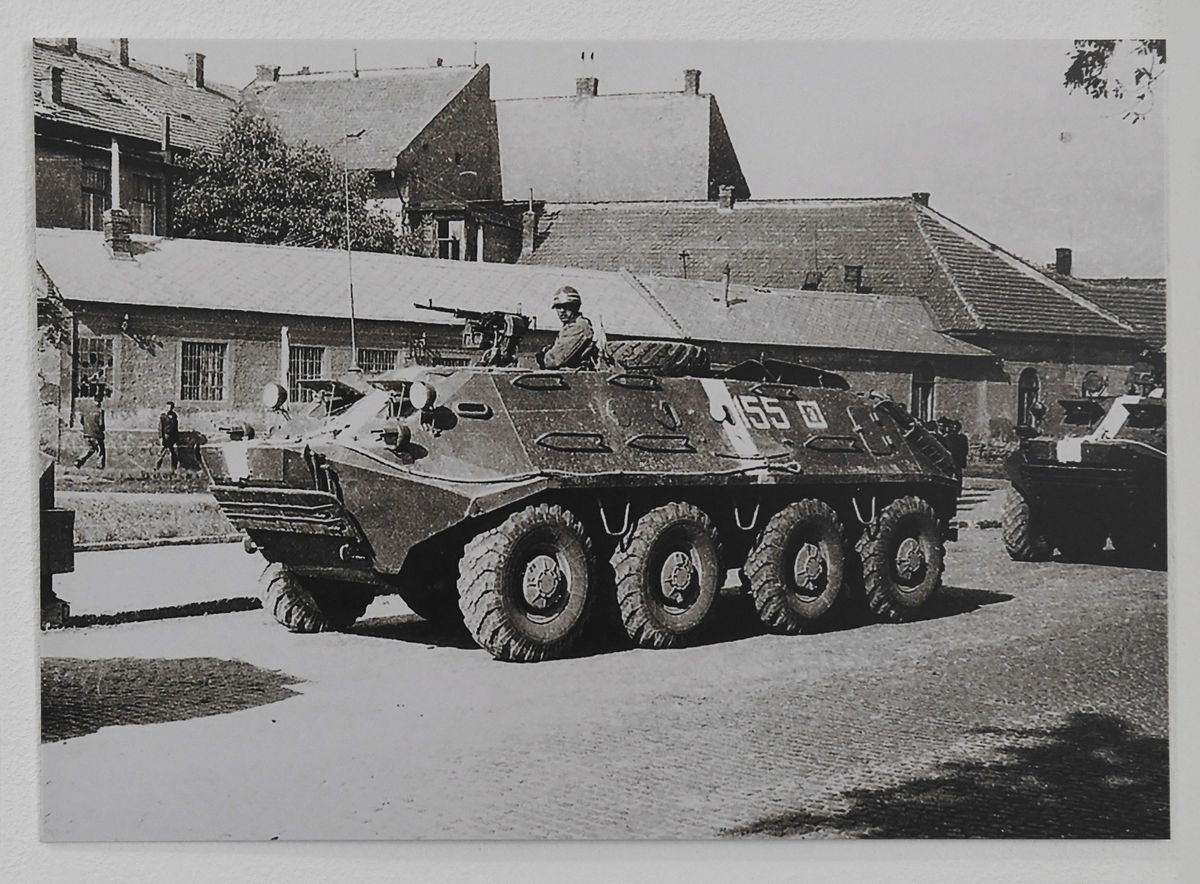 Bratislava, June 1 (TASR) – Slovak Prime Minister Peter Pellegrini, who is due to meet Russia's President Vladimir Putin next week, on Saturday via his spokesperson stated that he'll open in Russia the issue of a legislative proposal due to be debated in Russia's State Duma that would effectively legitimise the 1968 Soviet-led invasion of Czechoslovakia aimed at suppressing its reform movement.

The invasion and the subsequent occupation of Czechoslovakia that lasted two decades represented gross violations of the international law and they were later recognised as such by Soviet and Russian leaders, stated Pellegrini.
He was reacting to a roundtable discussion organised by the Communist faction in the State Duma on May 30 and a proposal produced from the meeting to grant the status of war veterans to Russian soldiers who took part in the invasion.
The meeting, held at the initiative of Communist MP Yuri Sinelshchikov, who was himself involved in the invasion, was attended by representatives of all parliamentary factions, the Foreign Ministry and several other bodies. The bill was backed, among others, by first vice-chairman of the State Duma's Security Committee Alexander Sherin of the Liberal Democratic Party of Russia, and member of the Security and Anti-corruption Committee Nikolai Ryzhak from the A Just Russia party.
Meanwhile, Slovakia's Foreign and European Affairs Ministry on Saturday criticised as "unacceptable" the attempt to legitimise the invasion via a law.
According to the Slovak ministry's spokesman Boris Gandel, Foreign Minister Miroslav Lajcak is also ready to open the issue during a visit to Russia next week, but he doesn't expect that the bill will be passed anyway.
"According to our information, it's a repeated initiative by the opposition Communist Party, which has never gained enough support and everything suggests that now it's going to be the same," said Gandel.
As the proposal was presented by Russian MPs, the Slovak Foreign Ministry believes that there could perhaps be a scope for parliamentary diplomacy, "especially considering that the Slovak parliamentary chairman [Andrej Danko/SNS] and the State Duma chairman [Vyacheslav Volodin] have repeatedly declared their extraordinarily friendly relations".