Domestic Policies
Pellegrini: Too Many People Running for President, More Respect Needed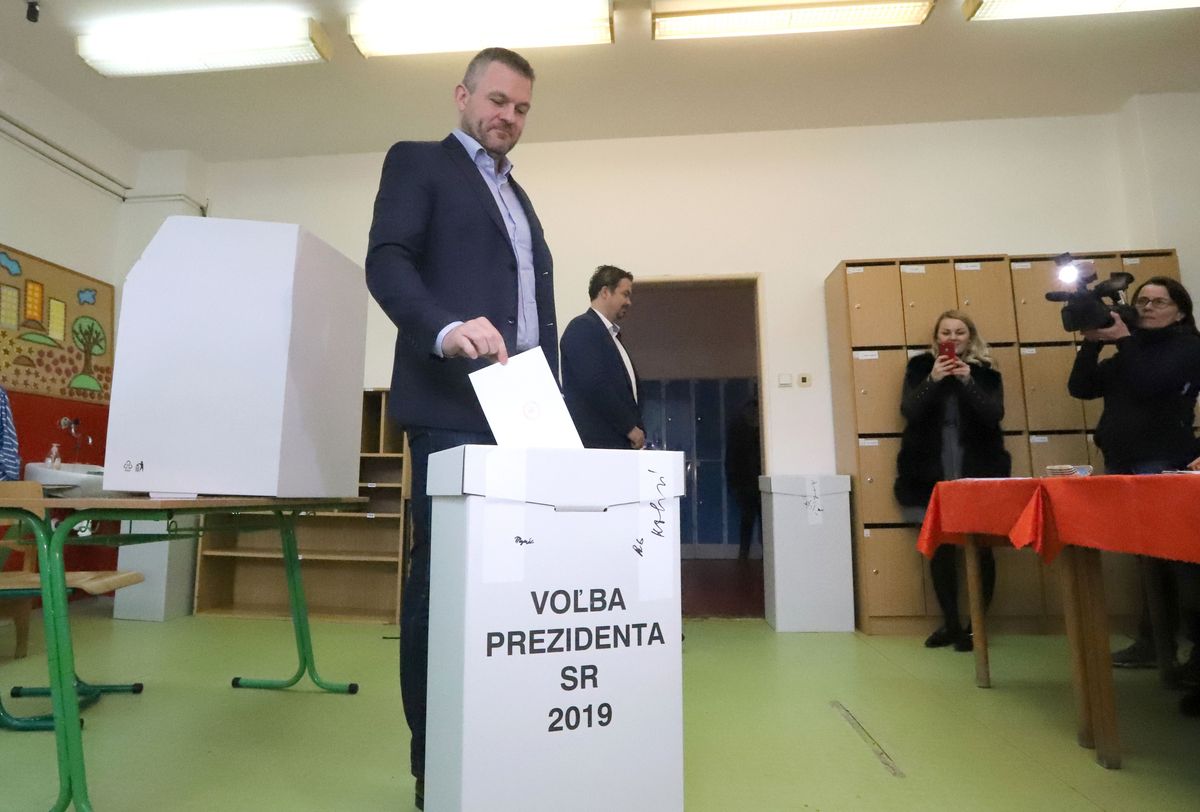 Banska Bystrica/Bratislava, March 16 (TASR) – Prime Minister Peter Pellegrini (Smer-SD), who voted in the presidential election in his native city of Banska Bystrica on Saturday, stated that he'd like to see as high a turnout as possible, noting also that Slovaks should have more respect for the post of president.

"I've been somewhat disturbed by the fact that so many candidates are running, 13, which suggests that many people have thought that they could become president … It doesn't seem appropriate to have so many presidential candidates. We should have more respect for the post," said Pellegrini.
At the same time he said that Slovaks living abroad should be allowed to vote at Slovakia's embassies, instead of having to come to Slovakia to be able to vote.
"It's strange to see various systems being in place for various types of elections. I believe – and I've also debated this with [Foreign and European Affairs Minister Miroslav] Lajcak – our embassies across the world would be able to secure technically the possibility to vote at our representative offices," said Pellegrini.
The prime minister conceded at the same time that voting could be performed electronically in the future.
People with Slovak citizenship are allowed to vote in the presidential election in Slovakia on Saturday, but they can do so only in Slovakia.
Siblings Julia and Filip Cahojs were among those who came from abroad to Slovakia to cast their votes – Julia from Brno, the Czech Republic, and Filip from Munich, Germany.
"It's a right and I also think a duty of every citizen who's interested in their own country," Filip told TASR.
"I view it as important, as this election will have effects on our future and that of our children," said Julia, adding that she wants to see the new president "defending Slovaks' interests".
Meanwhile, according to Filip, the new president should represent Slovakia "decently" and use his or her presidential powers appropriately.
Slovaks living abroad can vote in Slovakia at the location of their permanent residence, or anywhere in Slovakia, if they possess a so-called 'voting ID' or simply after proving their identity with a passport, if they don't have a permanent residence in Slovakia any more.