Sport
Plavcan Awards Olympic and Paralympic Athletes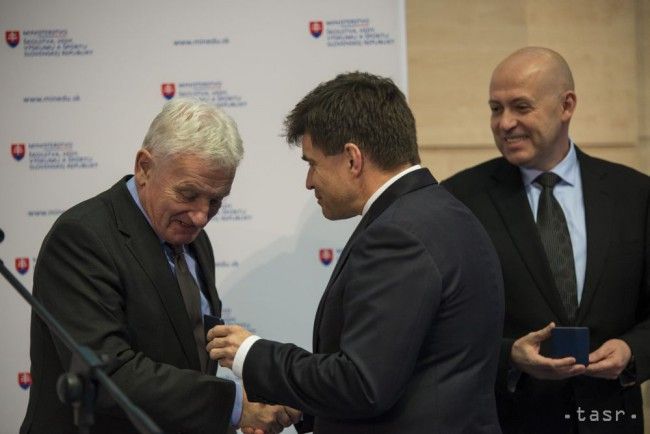 Bratislava, December 1 (TASR) – Education, Science, Research and Sport Minister Peter Plavcan at the University of Economics in Bratislava on Thursday presented commemorative coins to athletes who represented Slovakia at the Olympics and Paralympics in Rio de Janeiro in August and September, respectively.
"I admire in these young people mainly their persistence, single-mindedness and ability to work hard on themselves. They've achieved extraordinary success. It's a dream for any athlete even to get to the Olympics. When we count up all the medals from the Olympics and Paralympics, it becomes evident that we are among the very successful countries. So I wanted to say thank you," Plavcan told the athletes at the ceremony.
Cyclist Jozef Metelka, who won two Paralympic gold medals and one silver, was among those awarded. "I believe that this isn't only about the Paralympics and Olympics … I think that through sport it's possible to unite people and bring entire nations closer together. I hope that everything possible will be done in Slovakia to make sure that sports grow and that huge talent isn't wasted," said Metelka.
Commemorative coins were also given to Slovak Paralympic Committee chairman Jan Riapos, new Slovak Olympic Committee president Anton Siekel and honorary president of the Slovak Olympic Committee Frantisek Chmelar.