Poll
Poll: Kiska, Pellegrini and Danko Viewed as Most Trustworthy Politicians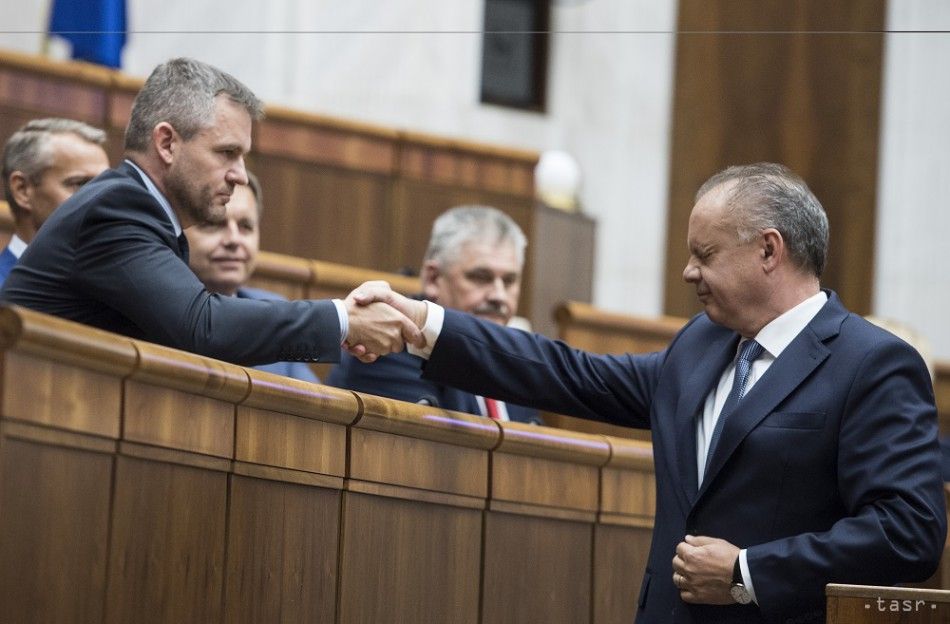 A poll conducted by Focus agency in September has shown that people in Slovakia place the highest level of trust in President Andrej Kiska (41.3 percent), followed by Prime Minister Peter Pellegrini (39.7 percent) and Parliamentary Chairman and Slovak National Party (SNS) leader Andrej Danko (29.3 percent).
Chairmen of the governing Most-Hid party Bela Bugar finished fourth on 27.7 percent, followed by the leaders of Opposition parties Freedom and Solidarity (SaS) Richard Sulik on 26.7 percent and We Are Family Boris Kollar on 26.1 percent. They were both ahead of Smer-SD leader and former prime minister Robert Fico on 25.4 percent.
OLaNO leader Igor Matovic enjoys the confidence of 23.6 percent of the respondents, while chairman of the extra-parliamentary Christian Democratic Movement (KDH) Alojz Hlina was on 15.5 percent. Leader of the far-right LSNS Marian Kotleba was selected by only 13.9 percent of those questioned.
The Focus survey was carried out between September 18-25 on a sample of 1,015 respondents.