Poll
Poll: Smer Would Have Won Election in September Ahead of SaS & SNS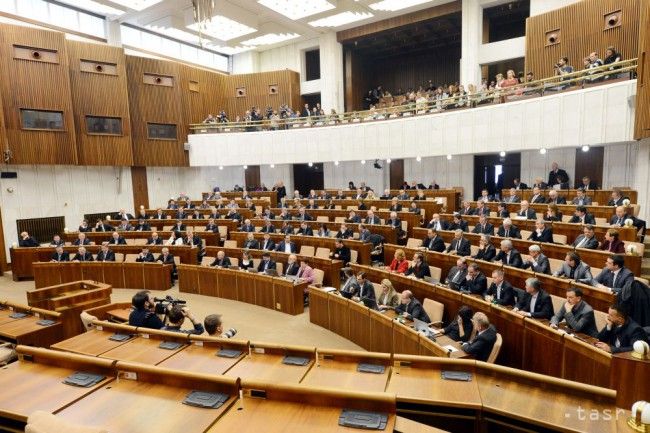 Bratislava, September 21 (TASR) – Had a general election been held between September 8-14, the governing-coalition Smer-SD party would have won on 27.7 percent (with 46 seats in the 150-seat House), compared to its result of 28.3 percent in the general election on March 5, TASR learnt on Wednesday.
The poll, which was carried out by Focus agency on a sample of 1,009 respondents, indicated that the Opposition Freedom and Solidarity (SaS) would have come second on 13.5 percent (22 seats), followed by the Slovak National Party (SNS) on 12.6 percent (21 seats).
Another five parties would have made it into Parliament – the far-right Kotleba-People's Party Our Slovakia (8.3 percent/14 seats), Ordinary People-NOVA (8.2 percent/13 seats), Most-Hid (7.7 percent/13 seats), We Are Family-Boris Kollar (6.8 percent/11 seats) and the Christian Democratic Movement/KDH (6 percent/10 seats).
Siet (Network) on 1.4 percent and the Hungarian Community Party (SMK) on 3.6 percent would have remained outside Parliament.
The following parties would have failed to reach the 5 percent of votes required to win seats in Parliament as well: the Slovak Green Party/SZS (0.9 percent) the Slovak Communist Party/KSS (1.1 percent), SDKU-DS (0.8 percent), Sanca (0.4 percent), SKOK (0.6 percent) and the Party of Modern Slovakia/SMS (0.3 percent). Other parties would have failed to reach even 0.1 percent.
Around 18.9 percent of the respondents wouldn't have voted, while 9.5 percent wouldn't have known whom to vote for.