Foreign Policies
Premier: Slovakia to Continue to Support Ukraine on All Front Lines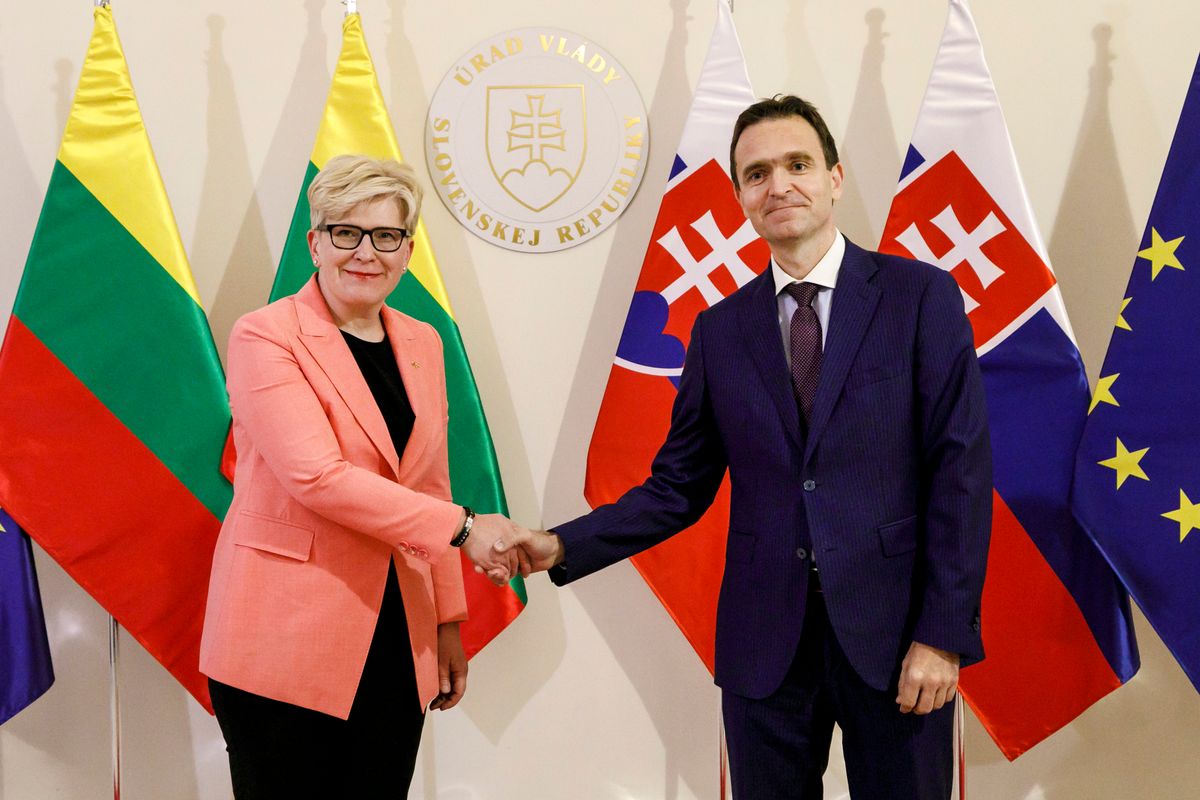 Bratislava, May 29 (TASR) - Slovakia will continue to support Ukraine on all front lines even after the government change, Prime Minister Ludovit Odor stated on Monday following a meeting with his Lithuanian counterpart Ingrida Simonyte.
During the meeting, they also talked about bilateral cooperation between the two countries and also addressed the upcoming topics of the NATO summit in Vilnius set to be held in July.
Odor assured the Lithuanian premier that Slovakia will continue to be a good partner in matters of European integration and the North Atlantic Alliance. "The setting of our foreign policy isn't changing even after the change of government. We'll continue the set direction and initiatives that were here before us," said the Slovak prime minister, adding that Slovakia will continue to support Ukraine not only in defence against Russia but also in integration towards the EU.
The prime minister of Lithuania noted that the least that can be done is to help Ukraine in every possible way. According to her, Slovakia is a great example in this regard. She further noted that it'll be important before the summit to strengthen the cooperation between Ukraine and NATO and to find a clear path for Ukraine to become a member of NATO one day.
According to Simonyte, Lithuania and Slovakia hold the same values and are like-minded countries on several topics. According to her, democracies must cooperate closely if they want to ensure and strengthen the international order.
Odor also praised the cooperation between the two countries. In the near future, it should mainly concern security and defence. "We're also ready for possible cooperation in economic areas," he added. Simonyte sees significant potential in economic cooperation, especially in the field of energy, financial technologies and lasers.