Foreign Policies
President Commemorates Dukla Pass Battle in WWII, Underscores NATO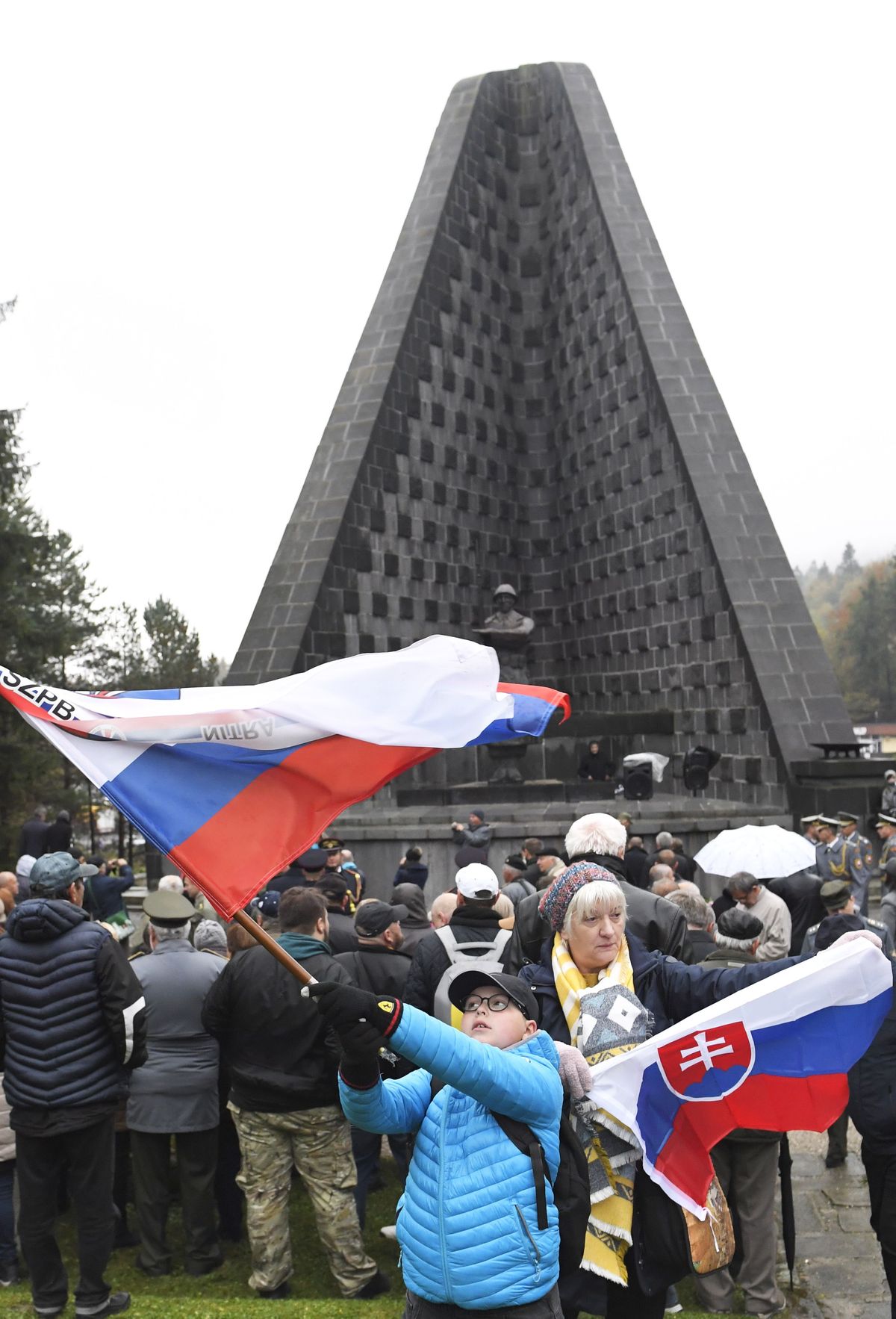 Dukla, October 6 (TASR) – Top politicians, foreign officials, war veterans and hundreds of other people gathered on Sunday at a memorial to the Battle of the Dukla Pass (Presov region) to commemorate the 75th anniversary of one of the most hard-fought battles of WWII in Central Europe.
President Zuzana Caputova in her speech said that it's necessary to do everything possible to ensure that Slovakia doesn't again become an easy victim of pressure by a world power and armed violence. Caputova went on to say that Slovakia's military needs to be ready to defend the country at critical moments, while politicians mustn't allow Slovakia to be left alone without strong and loyal allies.
"This is a reason why we must strive to maintain the spirit of partnership, solidarity and friendship in the defence community to which we now belong. At the same time, we're obliged to contribute towards fostering the spirit of solidarity in this community perhaps more than anyone else," said Caputova in reference to NATO.
Meanwhile, Prime Minister Peter Pellegrini (Smer-SD) slammed "posthumous children of Fascism" and criticised a lack of knowledge about the "heroes of Dukla" among the young in Slovakia.
"Posthumous children of Fascism have never visited this place and now they're trying to rehabilitate a regime that murdered its own people and burned Slovak villages," said Pellegrini.
He also complained that while young people in Slovakia "know Batman and Ironman, they don't have the faintest idea" who were Slovak National Uprising leaders Rudolf Viest and Jan Golian, or the "Dukla heroes".
Parliamentary Chairman Andrej Danko (SNS) in his speech said that he was "proud to hear" the Russian national anthem being played at the event after an almost 30-year break, apart from the Slovak and Czech anthems, stating that Slovaks have "two brotherly nations – Czechs and Russians".
Danko further highlighted patriotism and criticised its lack in public life, calling at the same time for more respect and solidarity in Slovakia.
"Slovakia is a democratic and Christian state. It isn't based on liberal values," said Danko.
Five war veterans from Slovakia and four from the Czech Republic received commemorative medals from Defence Minister Peter Gajdos (SNS). In addition, one medal was awarded to a veteran in memoriam.
"Thank God they recalled it … I didn't receive anything during the 40 years of [Communist] totalitarianism. I'm a priest and they didn't use to give us any awards at the time, but since it's been over, I've received 12 medals plus this 13th one," said Daniel Kostansky, 90, who was directly involved in the Battle of the Dukla Pass.
Jan Stefanik, 94, told TASR that he attends the annual commemorative events at Dukla each year, if possible. "It's important, look how many members of the nation fell there," he said.
The battle, which began on September 8, 1944 and was expected to last only a couple of days, didn't see the Soviet forces reach the other side of the pass until October 6. The operation, which took a total of 80 days in the end, claimed over 70,000 casualties. Subsequently, one of the valleys in the pass became known as the Valley of Death.