Domestic Policies
President Kiska Hopes his Successor Will Continue Struggle for Decent Slovakia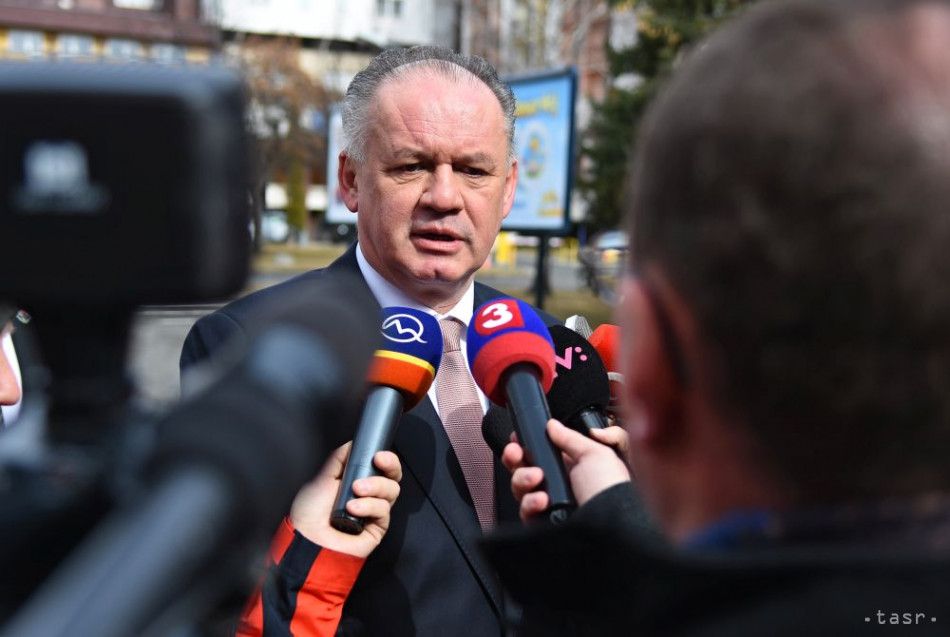 Poprad, March 16 (TASR) – President Andrej Kiska hopes that his successor will continue the struggle for a decent and just Slovakia, TASR learnt on Saturday.
Speaking after casting his ballot during the first round of the presidential race on Saturday in his home town of Poprad (Presov region), Kiska stated: "Five years ago, when I stood here like this, you asked me how I felt and we contemplated how it would play out. Five years passed and many things in our country changed. In view of recent events that occurred, concerning (convicted tax fraudster Ladislav) Basternak, investigation into the circumstances surrounding the murder of journalist Jan Kuciak, I think that it's enormously important to continue the struggle. I voted for a person who I'm convinced will continue that struggle."
Kiska also asked all people to vote and not assume that their votes will be needed only in the run-off round. "Every vote is of extreme importance even today," he stressed.
Kiska also reflected on his past five years in the presidential office. He told the reporters that his most memorable experience was the meeting with Pope Francis. "On the contrary, the most difficult part were the events revolving around the murders of Jan Kuciak and Martina Kusnirova and everything that followed. That period was quite sad and challenging for our country, but the hundreds of thousands in the streets showed what kind of Slovakia they wish to see – decent and just," he claimed.
The outgoing President voiced regret over his failure to follow through on some issues. "Some matters have remained unfinished and I'm sorry for that, but I hope that the person I voted for today will continue in my efforts," he added.