Media
Press NGO: Let's See Brains behind Kuciak Murder, Not Only Killer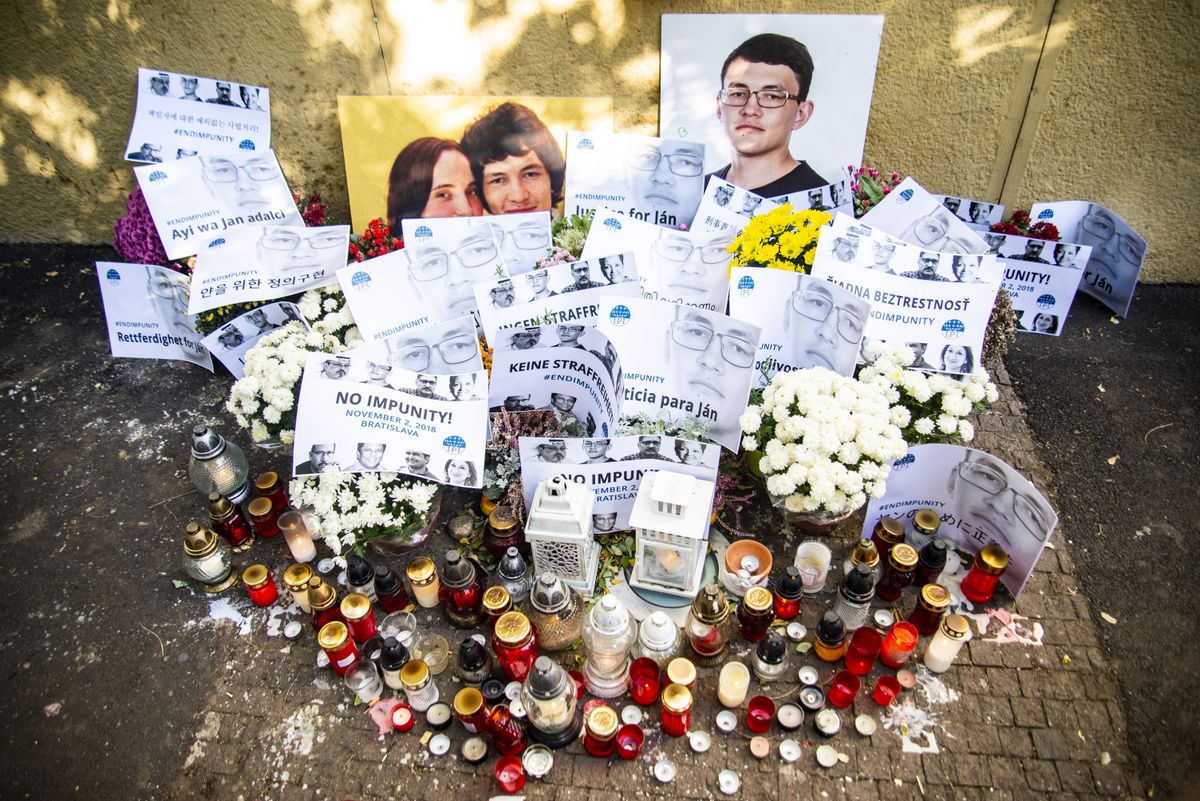 Bratislava, November 2 (TASR) – Representatives of the International Press Institute (IPI) don't only want to know who pulled the trigger on Slovak journalist Jan Kuciak and his fiancée Martina Kusnirova, but also who was the "brains" behind the whole crime, stated IPI executive board chair Markus Spillmann, who honoured the memory of the murdered couple along with his colleagues in Bratislava on Friday.
The IPI representatives met on SNP Square and demanded justice for Kuciak and Kusnirova, holding up banners in various languages with slogans such as 'Justice for Jan' and 'No impunity'.
"We're the oldest non-governmental organisation dealing with the freedom of the press worldwide. We've met in Bratislava to send this strong message to the Government. We also want to point to the fact that the situation for journalists around the world isn't good. We're here to express our solidarity with journalists around the world who have been persecuted or killed," said Spillmann.
Based in Vienna, Austria, IPI brings together editors and media representatives from more than 120 countries to promote independent journalism and address the challenges that the news media are facing.
Jan Kuciak was an investigative journalist working for news website Aktuality.sk. He and his fiancée were murdered in their house in Velka Maca (Trnava region) in February with gunshots from a 9 mm pistol. Four individuals have been indicted with the murder in Slovakia thus far: Alena Zs., who allegedly paid for the murder; Tomas Sz., the shooter, Miroslav M., the driver and Zoltan A. as a go-between. All four are held in custody.