Miscellaneous
Psychiatrist: Future Direction of Central European Region Important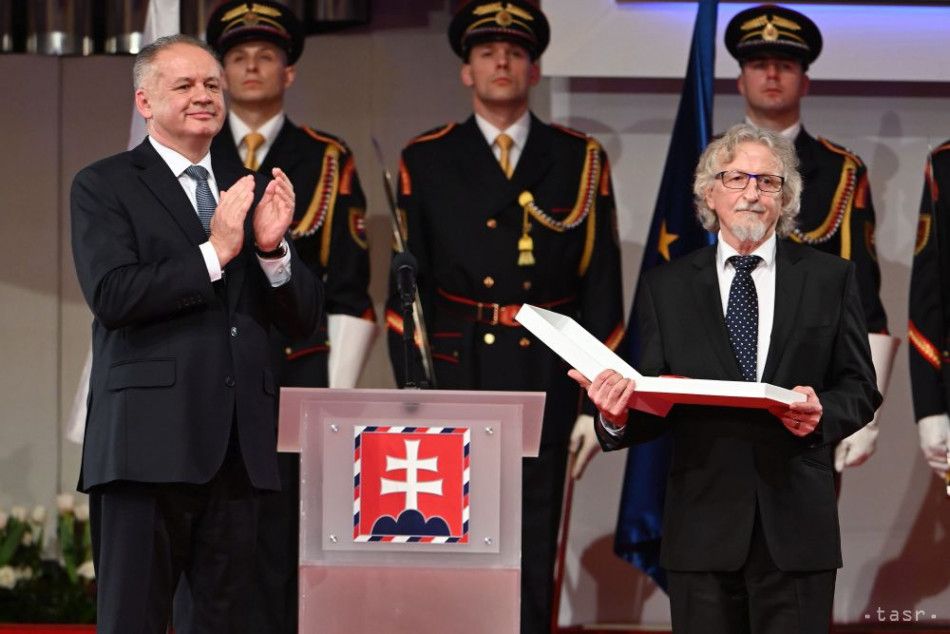 Bratislava, January 13 (TASR) – The future direction of the central European region isn't as clear as in the past because the people responsible perceive reality in a distorted way, psychiatrist Peter Huncik has stated in an interview for TASR, adding that the region can't exist on its own and that the location where the region will belong is also important for Europe.
Last week, Huncik received a state award – the Order of Ludovit Stur, First Class – presented by President Andrej Kiska for his outstanding merits in developing democracy, the protection of human rights and freedoms and developing literary activities.
"I'm rather unpleasantly surprised. Twenty or thirty years ago I thought that when we'd be asked whether we want to belong to Europe or the East, the answer would be: Europe, of course. But now I see the reactions in Hungary, sometimes in Slovakia, obviously in the Czech Republic. Even the Poles are hesitating and are unable to express themselves clearly," said the psychiatrist, who belongs to the Hungarian minority, a fact that allows him to better compare the situation in Slovakia and in surrounding countries, he said.
Huncik admitted that he's terrified about the current situation, pointing to Slovakia's communist experience. "Didn't we have enough with four decades of Communism? … We're still returning to the claim that maybe this Russia is no longer the same as the Soviet Union was. Who's murdering those [Sergei and Yulia] Skripals … and others, then? … Where is the annexation of the Crimea taking place, and I don't know what else! And we say that it probably isn't that bad," he said.
According to Huncik, the current situation is caused by the fact that the intellect of 21st-century man is declining. "It's a serious paradox: on the one hand, technical achievements are extremely high, especially with regard to the army. We have very sophisticated devices that will be guided by people whose intellect is gradually deteriorating. And people are afraid that such a person will make a wrong decision, or evaluate the situation incorrectly. I don't feel good about it," he said, adding that he felt safer 20 years ago.
"I wish everyone would wake up at last this year so that they can really set their mental sensors and perceive reality as it is and not distorted," said the psychiatrist, who served as an advisor to former Czechoslovak president Vaclav Havel between 1990-92.