Foreign Policies
Rasi: We Must Stand Side by Side to Avoid Repeating Horrors of World War II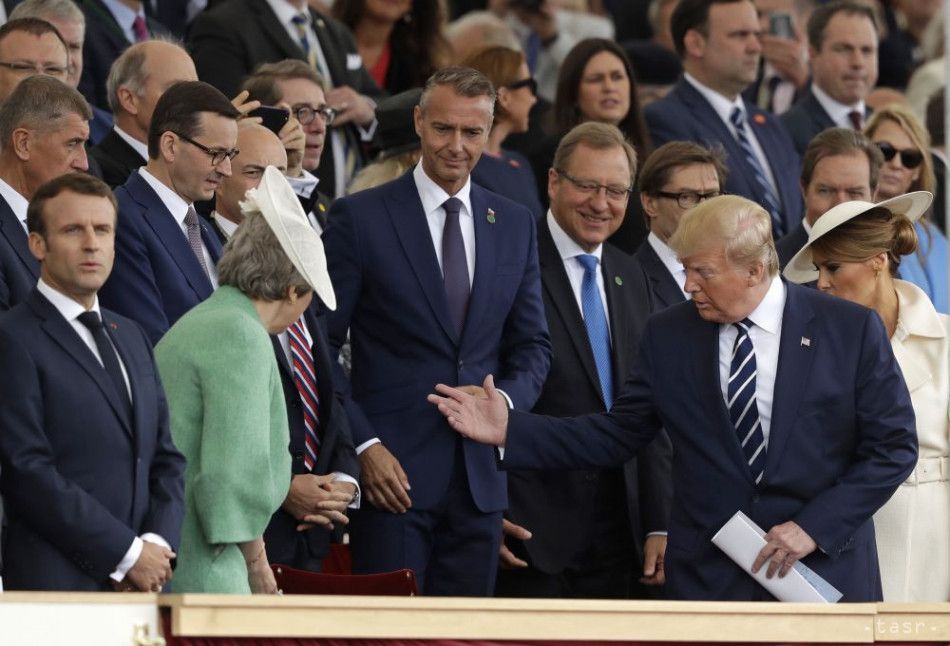 Portsmouth/Bratislava, June 5 (TASR-correspondent) – Vice-premier Richard Rasi (Smer-SD) signed a peace statement on Wednesday to mark the 75th anniversary of the Normandy landings, which are being commemorated in the United Kingdom by representatives of several countries that participated in the operation, TASR learnt on Wednesday.
The statement talks about joint peace protection so that the horrors of war don't happen again.
"Today is a significant day for the whole of Europe as well as the whole world," said Rasi in connection with the beginning of the anniversary celebrations. Rasi noted that UK's Prime Minister Theresa May welcomed participants in Portsmouth, where Rasi represents Slovakia, adding that Portsmouth is a symbolic place because the first warships set off from this city.
Rasi stated that the 12 countries whose armies landed in Normandy signed a joint declaration at the event. "It talks about loss of lives, but also about how the Allied troops got together and helped to end the Second World War from the Western Front. It says we should stand side by side to avoid repeating the horrors of WWII," said Rasi.
The Slovak vice-premier added that presidents of the United States, France and Greece as well as prime ministers of other countries confirmed they would attend the meeting. "It really is a declaration at the highest level. We should fight for the thing that is common for us, that is peace," said Rasi.
At the end of the declaration it is said that also in this way the countries want to pay tribute to D-Day veterans and honour the fallen "so that the victims of the past did not die in vain and will never be forgotten".
The historical event is being commemorated by representatives of the countries that formed part of Overlord Operation. In addition to the UK queen and US president, there is also French President Emmanuel Macron, British Prime Minister Theresa May, German Chancellor Angela Merkel, Czech Premier Andrej Babis and others.