Culture
Restoration of Krasna Horka Castle Enters Final Stage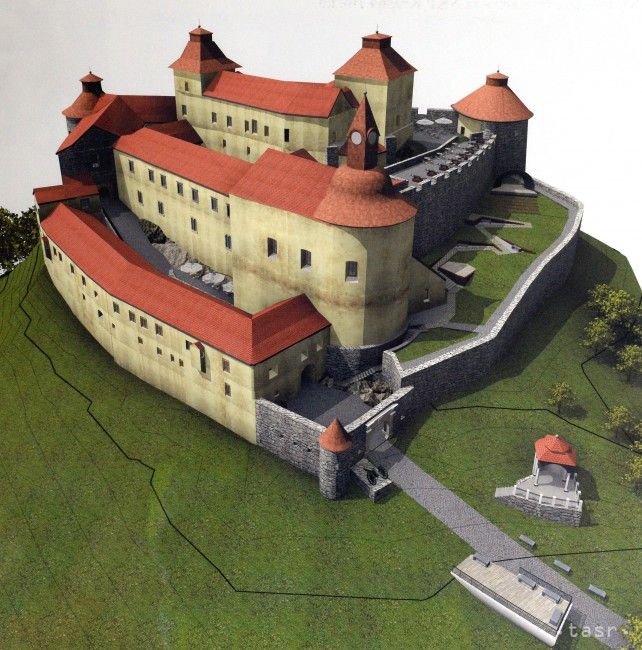 Krasna Horka, August 5 (TASR) – The reconstruction work on the Krasna Horka castle (Kosice region), badly damaged by a fire in 2012, has entered into its final stage, the Slovak National Museum (SNM) announced on Friday.
"Permanent roof frames and roofs have already been finished, so the castle – now completely roofed over – is able to sustain all weather conditions. The roof frames have been supplemented with anti-fire walls that hadn't been in the original plans, but were required by firefighters. A lightning conductor has also been placed there as an addition to the original one. We've tendered out a project proposal on thorough revival of Krasna Horka," said SNM general director Viktor Jasan.
So far, SNM has spent for the reconstruction work and restoration of artefacts almost €4.78 million acquired from insurance plus another €18,500 from public fundraising. The overall cost won't be known before the work is finished, however. "According to my estimate based on talks I've had and an assessment drawn up by experts, it should be between €9-11 million," said Jasan.
"A total of 4,229 artefacts were in the castle during the fire, which damaged or destroyed 352 of them. Most of them were rescued by the Technical Museum in Brno, the Czech Republic, but also Castle Istvan Dobo Museum in Eger, Hungary and Hungarian Museum in Budapest helped with the restoration. Newly cast bells were installed in the chapel in September last year," said SNM spokesperson Dagmar Brisudova.
At the same time SNM presented a visualisation of the castle authored by architect Peter Kucharovic, who has won a tender announced by the Culture Ministry. "When it comes to the shape, the castle will remain the same. The difference will be in the artistic and technical quality … for example, in such trivial things as toilets for visitors and the staff. As for entry checks, there won't be traditional tickets anymore – it's going to be on the 21st century level," said Kucharovic, adding that oil paintings will get special, less aggressive illumination.
The Government has included reconstruction of the Krasna Horka castle among priorities of its Manifesto.