Domestic Policies
SaS Welcomes Sentencing of Basternak, Urges Investigators to Take Action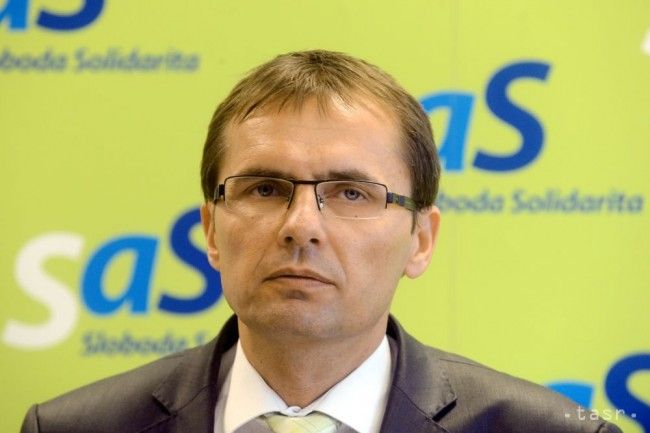 Bratislava, March 14 (TASR) – Opposition Freedom and Solidarity (SaS) party welcomes Thursday's sentencing of Ladislav Basternak to jail and also the fact that Marian K. was charged with ordering the murder of journalist Jan Kuciak, which also led to the death of the reporter's fiancee Martina Kusnirova, TASR learnt on Thursday.
Speaking at a press conference, SaS vice-chair Jana Kissova warned that Basternak might have benefited from other unlawful VAT refunds and there could have been "bigger fish" behind Marian K.
"Today is D day. The day when justice started to prevail and the world of once-untouchable individuals standing above the law began to crumble," claimed Kissova.
According to SaS vice-chair Lubomir Galko, this development is also the result of enormous pressure exerted by the people, media and opposition upon the law enforcement bodies.
MP Jozef Rajtar (SaS) considers the five-year sentence for Basternak to be good and just, even extraordinary by Slovak standards. He also voiced hope that Basternak will be sentenced to additional years once his other frauds come to light. In this context, Rajtar informed reporters that the police started criminal prosecution in late February also over transfer of flats, one of which is home to prosecutor Bystrik Palovic Jr.
"The effort is far from being over, not in these cases nor others and not in the case of the murders of Jan and Martina. Even though Marian K. was indicted on Thursday, the investigation and collection of evidence on the part of investigators is certainly not done yet. Now we must keep our fingers crossed for them all the more because the time has come to expose the people who ordered the hit as end customers and these, of course, are much bigger fish than Marian K.," claimed Rajtar. He added that public must show its support to investigators, so that they are not intimidated by individuals who might still command clout over police, the prosecutor's office and some courts.
Galko also wished success to investigators of the Gorilla case and urged judges of a Bratislava district court to schedule proceedings over the 1995 kidnapping of Michal Kovac Jr. "That's another stigma of our society and it's necessary to move things forward in this case as well."