Domestic Policies
Simecka and Bilcik Leaders of PS-Together Joint Slate for EP Elections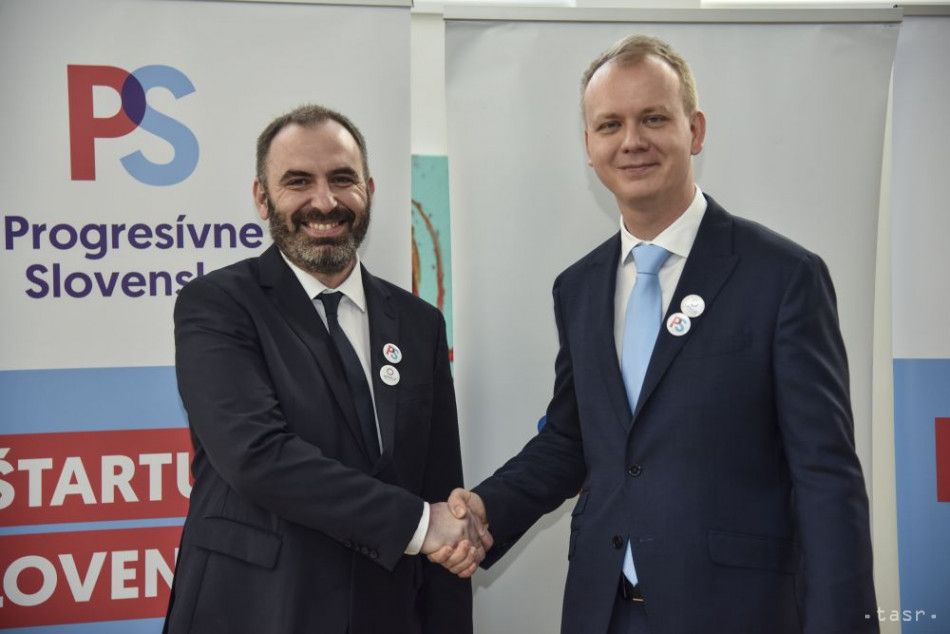 Bratislava, February 18 – Michal Simecka and Vladimir Bilcik announced on Monday that they will head the joint slate of the extra-parliamentary Progressive Slovakia (PS) and Together-Civic Democracy parties in the European Parliament (EP) elections due to be held in May, adding they aim to achieve a two-digit result.
The two leaders characterised their parties' slate as a "clear pro-European decision", and their goal is to "make a real European country out of Slovakia".
"We want to be a European country with all that belongs to it, including a European level of public services, respect for the rule of law and living standards that we as EU citizens have a right to," said Simecka, who's running in first place on the slate. "If Slovakia wants to play in the top European league, we need politicians who will be credible in striving for this every day," added Bilcik.
PS and Together will offer 14 candidates in the EP elections. Together chairman Miroslav Beblavy highlighted the fact that each of the candidates is an expert in some field. "Two are lawyers, two environmentalists, two work in EU structures, two are current MPs, two are businessmen and two university professors. The list of our candidates also includes an expert in culture, a nurse working in Austria, a theologian and a retired general," he said.
MP Simona Petrik is running in third place, followed by Zora Jaurova, Pavel Macko, Martin Hojsik, Michal Wiezik, Ondrej Prostrednik, Tomas Dentico, Lucia Klestincova, Emilia Mesarosova, Michal Liptaj and Dominik Hatiar. The Together party's vice-chair Jozef Mihal occupies the final place.
The EP elections in Slovakia will take place on Saturday, May 25. Slovaks will elect 14 MEPs. Political parties have until February 24 to submit their slates. MEPs are elected for a five-year term.