Domestic Policies
Simko Admits Improper Words in Statuses, Sees Real Reason for Tension Elsewhere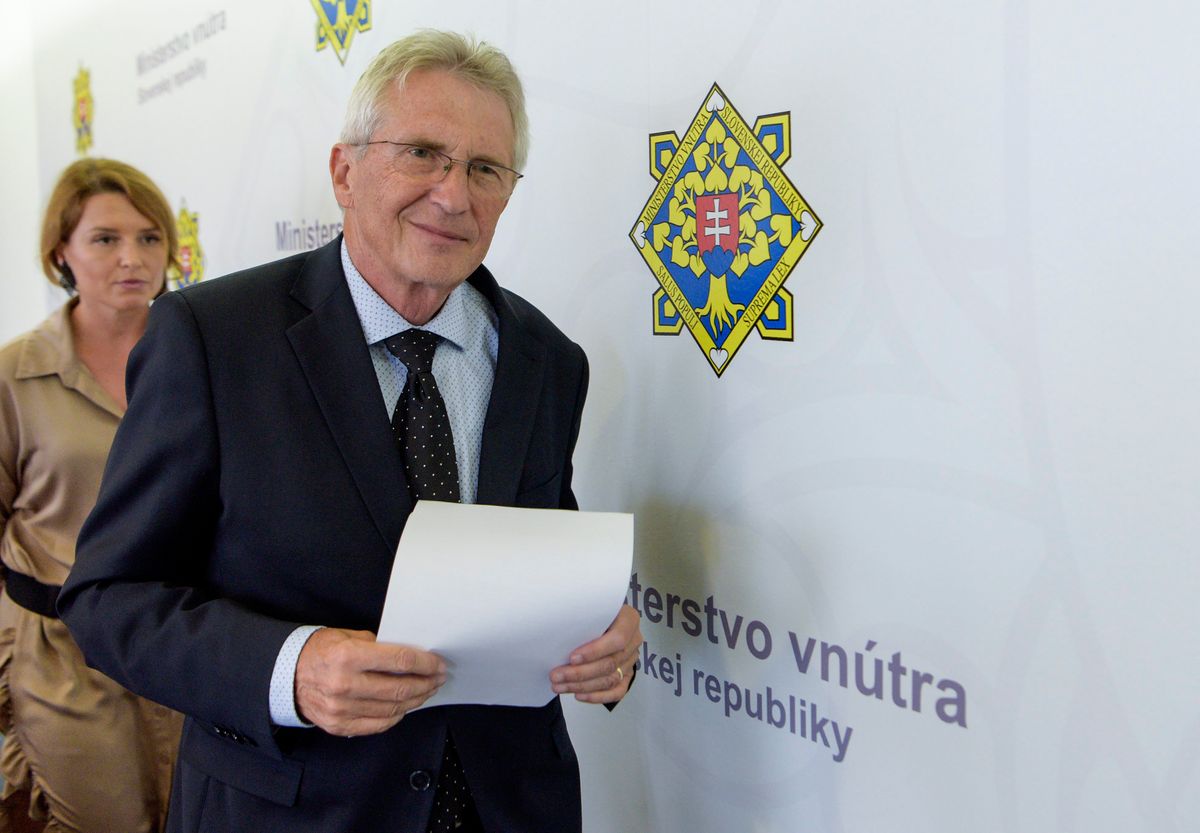 Bratislava, July 19 (TASR) - I've never meddled in the work of law enforcement bodies and I've never wanted to, outgoing Interior Minister Ivan Simko stated at a press conference after President Zuzana Caputova took away his mandate to lead the ministry on Wednesday.
       Simko admitted inappropriately chosen words in his statements after the murder in Dubnica nad Vahom, however, he sees the real reason for the tension in his decision not to sign the proposal to appoint a criminally prosecuted police officer to a position at the police inspectorate.
       The outgoing minister referred to his two statuses written under the influence of the brutal murder in Dubnica nad Vahom as a pretext for a dispute with the police chief. He's sorry if he touched the brave police officers with them. Simko refused to interfere in the work of the law enforcement authorities. "But civilian control over the activities of the state's armed forces is one of the foundations of a democratic establishment," he stressed, pointing out that it wasn't his statuses but the game, which started to be played from the outside, that dragged the police into politics.
       Simko asked the acting head of the inspectorate to wait before appointing the police officer to the position at the inspectorate due to his prosecution. "Nevertheless, he did it. I didn't like it but I didn't dismiss him because I wanted to give him a second chance. Apparently, that was the real reason for everything that followed. It turned out that the minister isn't just a signing machine," he added.
       Simko assessed that his mandate wasn't taken away because he neglected some duty or didn't adhere to the Government Manifesto. According to him, he wasn't given the opportunity to address the possible departure of police officers within his powers. He added that he didn't plan to dismiss the police leadership but to wait to see what they would do. If they resigned, he would appoint someone else.
       Earlier on Wednesday, the president revoked Ivan Simko's credentials to lead the Interior Ministry. She entrusted Prime Minister Ludovit Odor with the ministry's temporary management. The premier cited broken trust between Simko and the police leadership as the reason for this move.