Foreign Policies
Slovak and Czech Parliament Officials Hike Up to Velka Javorina Hill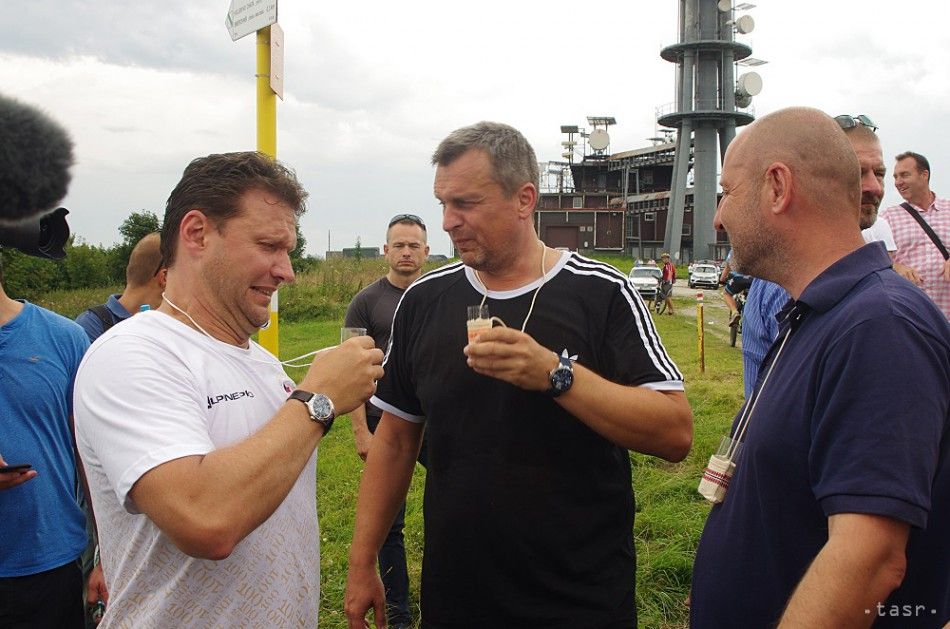 Velka Javorina, July 28 (TASR) – Parliamentary Chairman Andrej Danko (Slovak National Party/SNS) and Speaker of the Czech Chamber of Deputies Radek Vondracek ended their joint ascent on the Velka Javorina Hill (Trencin region), which straddles the border of the two countries, by a shot of slivovica [plum brandy] and laying wreaths to the Monument of the Czech-Moravian-Slovak Mutuality on Saturday afternoon.
Vondracek said that this was an informal meeting and that they wanted to mark a friendly relationship between the two nations and representatives of the two parliaments by hiking up to the Velka Javorina Hill. "I meet Andrej Danko often, we are peers and in fact also friends. We'll meet in my home town of Kromeriz in two months. It will be more official meeting, as we'll meet the chairman of the Austrian Parliament there, too," stated Vondracek, adding that it doesn't matter who is from what party, from what country, but we're all in the heart of Europe and we should stick together.
According to Danko, no nations in Europe have better relationship than Czechs, Moravians and Slovaks do and the joint ascent on the highest peak of the White Carpathians (970 metres) was meant to declare this fact. "If somebody is the chief of the Czech Senate or the Chamber of Deputies, he's the best friend of Slovaks. We are here people, who are mainly friends, who are representatives of the Czech Republic, Moravia, Slovakia and ethnic minorities," said Danko, adding this was his first time at the top of Velka Javorina and that surrounding panorama is one of the most beautiful ones.
Joint meeting of senior officials of the Slovak and Czech Parliament will continue in the evening in Uhersky Brod (the Czech Republic).