Economy
Slovakia Launches Major Inspections of Brazilian Meat amid Scandal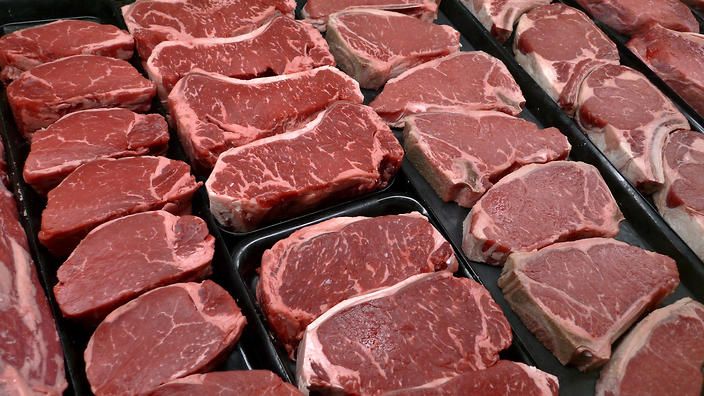 Bratislava, March 21 (TASR) – Slovakia's Agriculture and Rural Development Ministry has launched via the State Veterinary and Food Directorate major inspections aimed at all animal products imported from Brazil in response to the rotten meat scandal in the South American country, Zuzana Peiger Acjakova from the ministry's press department announced on Tuesday.
"Our veterinary inspectors began acting immediately in the wake of reports of cheating with Brazilian meat. This case has confirmed that food that travels thousands of kilometres from third countries could pose serious risks. We in Slovakia have quality food that is subject to thorough controls throughout the [production] process. I appeal to Slovak consumers to keep a close eye on the country of origin of the food that they buy," said Agriculture Minister Gabriela Matecna (a Slovak National Party/SNS nominee).
Meanwhile, the Agriculture Ministry has banned retail outlets in Slovakia from selling Brazilian meat until laboratory tests are carried out, with targeted inspections now to be performed until further notice.
The Slovak ministry pointed out that the meat scandal has hardly any precedent. Brazil is the world's largest exporter of red meat, with its meat products sold in 150 countries worldwide.
A two-year operation conducted by the Brazilian Federal Police recently resulted in charges of corruption and bribery being pressed against more than 100 people, including 33 inspectors who greenlighted the sale of rotten and salmonella-tainted meat. In addition, the authorities in Brazil have suspended work at 21 meat-packing plants and ordered the immediate closure of three meat-producing plants.
Accusations have been levelled against major Brazilian companies, including BRF, which is the world's largest poultry producer, and the world's largest beef producer JBS. The accused producers allegedly used acids and other substances to mask rotten meat. In some cases, potatoes, water and even cardboard were also added to meat with the aim of boosting profits. Meanwhile, some meat consignments designed for export were found to be infected with salmonella.